Inflatable colon owned by Edina nonprofit stolen in Kansas City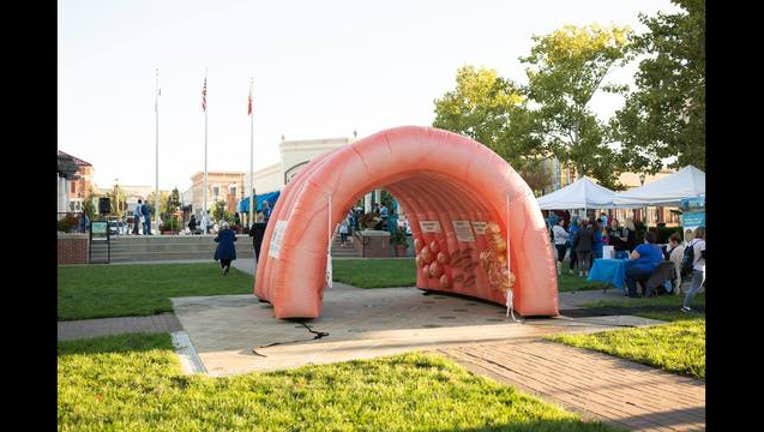 KANSAS CITY, Mo. (KMSP) - An inflatable colon used to educate people about the dangers of colon cancer was stolen last Thursday from the back of a pickup truck parked in a suburb of Kansas City, Missouri. 
The inflatable colon, valued at $4,000, is owned by the Edina-based nonprofit, Colon Cancer Coalition. 
The Colon Cancer Coalition ships the inflatable colon across the country to be used as an education tool at events. The inflatable colon was in Kansas City for the Sister's Living Beyond Breast Cancer 5K Relay Walk when it went missing. 
Officials from the University of Kansas Cancer Center are asking for the public's help in recovering the inflatable colon. Anyone with information on the theft is asked to contact the Kansas City Police Department. 
"Colorectal cancer screening is the most powerful weapon we have against colorectal cancer," John Ashcraft, a surgical oncologist at the University of Kansas Cancer Center said in a news release. "Colon cancer is tough subject for many to talk about and the giant, 150-pound, 10-foot-long inflatable colon is a great conversation starter."
Colon Cancer Coalition spokesperson Erin Peterson said they are hoping once someone realizes that what they stole, they will return it. In the meantime, they are raising money to replace the inflatable colon. More information can be found at coloncancercoalition.org/stolencolon.