Immigration Order: A week in review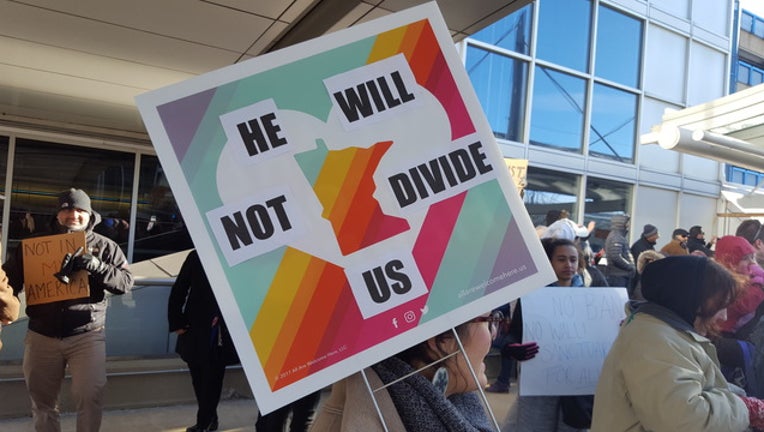 article
(KMSP) - With all that's happened since President Trump signed the executive order on immigration, it can be hard to keep up. Fox 9 takes a look at this week in review, from what's happened at our nation's airports, how the community has reacted and how Minnesotans have been affected.
Most recently, the Department of Homeland Security announced they won't direct airlines to keep visa-holders covered by the Trump order from boarding US-bound planes. Additionally, the State Department reversed the cancellations of visas for foreigners after a federal judge put the order on hold.
The People
A four-year-old Somali refugee was reunited with her mother after the order put their meeting on hold.
The Somali community reflects on how the order affected their friends, family and coworkers.
The Reaction
Lawyers join together to voice opposition to the order.
Protesters gather at MSP Airport to voice opposition to the order.
Rep. Ilhan Omar calls for solidarity in the face of these changes.
Senators Al Franken and Amy Klobuchar hold a press conference to voice opposition to the order.
Communities gather to show support for those affected by the ban.
Minnesota Attorney General Lori Swanson joins in the lawsuit against the ban.
Protesters gather outside the Federal Building in downtown Minneapolis.
Minnesota Governor Mark Dayton calls the order unconstitutional.
The Laws
Volunteer lawyers offer advice for those who are confused by the executive order.