Idaho murders victim Kaylee Goncalves had reported possible missing woman sighting to police
Slain University of Idaho student Kaylee Goncalves, whose family says closely followed true crime news online, had reported a possible missing person sighting to Moscow police a year before she and three friends were killed in a shocking home invasion knife attack.
Sharon Archer, a 62-year-old from Goncalves' hometown of Coeur d'Alene, went missing around Sept. 27, 2021, according to Idaho State Police.
Goncalves, 21, called police on Oct. 5, 2021 after she said she saw a woman resembling Archer at the Walmart in Moscow.
Police responded, but it is unclear whether the missing woman had actually been to the store, about 85 miles south of Coeur d'Alene, where she had last been seen.
"Kaylee told me the female's name is possibly Sharon Archer," Sgt. Dustin Blaker, who would eventually become a lead investigator on the student stabbings, wrote in his report on Oct. 6, 2021. "Kaylee told me the female was staring at her and her boyfriend when they were in the store and as they checked out."
According to the incident report, Goncalves recognized the woman's face on a missing person flyer and called police. She sent the flyer to Blaker, and police went to the Walmart to try and track down Archer or her Toyota SUV.
RELATED: University of Idaho murders: 10 key mysteries that need to be solved
Read the incident report (App users go here):
"We did not find the vehicle," Blaker wrote. "I had my officers check all of the hotels in town to see if she was staying at one of them. We did not find anything."
Investigators then asked a Walmart manager if they could review the surveillance cameras to confirm whether Archer had been in the store – however they were unable to.
"The manager told me there was currently no one in the store who had access to the video surveillance cameras," Blaker wrote. "I was given and email to send a request to someone who could access it on 10-06-21. I will review the video if and when we are able to get it."
RELATED: News outlets join to oppose gag order in Idaho stabbing case
Archer was found dead in her vehicle, submerged in Fernan Lake, about three weeks later, according to local media.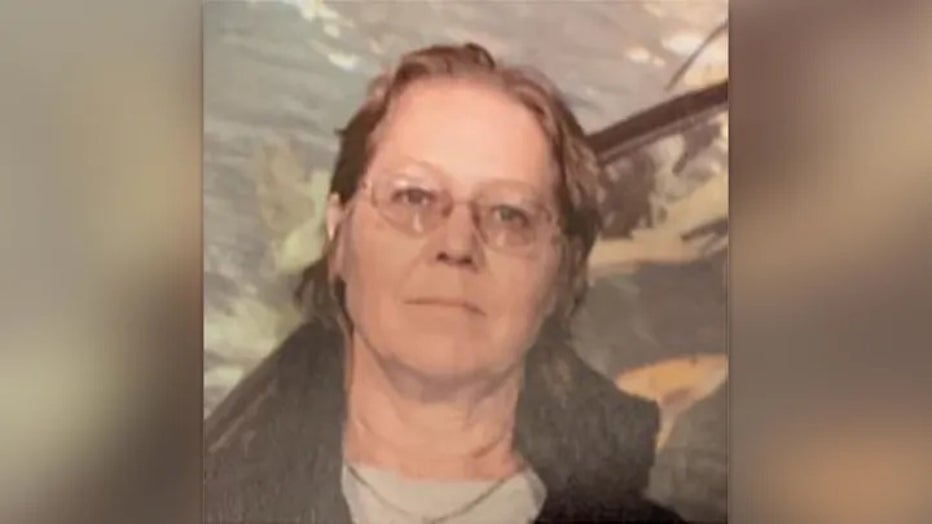 Sharon Archer, 62, was reported missing in late September 2021. (Idaho State Police)
Archer was considered "endangered" and had several medical conditions, including diabetes and brain damage from a car accident decades earlier, the Spokane-based KREM 2 reported at the time.
RELATED: Idaho murders suspect Bryan Kohberger followed 3 female victims on Instagram before stabbings, report claims
Goncalves closely followed true crime stories online, according to her family, who even sat down for an interview with a TikTok and YouTube influencer the UI student followed.
Her father, Steven Goncalves, told Olivia Vitale that he reached out to her specifically because his daughter followed her content closely.
"I started looking at the case that she was following with you, and then I said, I'm going to reach out because maybe she can help resolve Kaylee's story," he told Vitale in an interview shared with her 1.2 million TikTok followers.
"They were already working together for other people stories, but maybe this can help resolve her own story, which is just terrible that this happened to her," he continued. "But that was the daughter I had. She wanted to help other families find this justice."
The family's attorney, who has asked that media requests go through him, did not immediately respond to a request for comment.
RELATED: Bloody clues: Cops reveal what was found in Idaho murder suspect's apartment in newly unsealed documents
Blaker went on to become one of the lead investigators in the quadruple homicide that left Goncalves and three friends dead in the early morning hours of Nov. 13, and his affidavit in the murder investigation was used to support a search warrant in nearby Pullman, Washington, for the home and office of suspect Bryan Kohberger.
Kohberger, 28, was attending the nearby Washington State University, where he was studying for a Ph.D. in the department of criminal justice and criminology.
Goncalves had gone out on Nov. 12 with her best friend and roommate, Madison Mogen, 21. They returned home shortly before 2 a.m.. Housemate Xana Kernodle and her boyfriend, Ethan Chapin, had also just come back from a night out elsewhere.
RELATED: Idaho murder suspect Bryan Kohberger had 'normal conversation' with neighbor: 'You heard about these murders?'
The murders took place around 4 a.m., according to Blaker's sworn statement.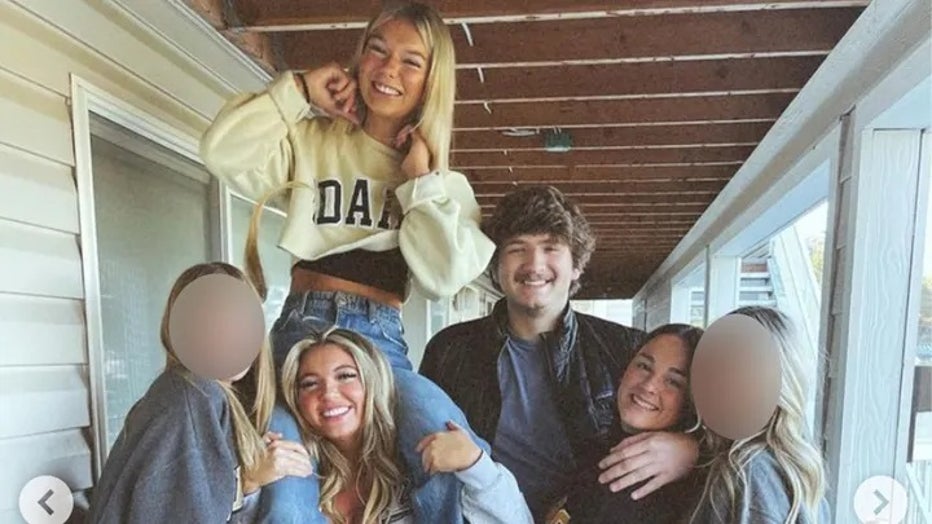 Ethan Chapin, 20, Xana Kernodle, 20, Madison Mogen, 21, and Kaylee Goncalves, 21, along with the women's two other roommates in Kaylee Goncalves' final Instagram post, shared the day before the slayings. (@kayleegoncalves/Instagram)
All four were stabbed multiple times, according to the Latah County Coroner Cathy Mabbutt, and some of them may have been sleeping at the start of the ambush.
One of two surviving roommates told police she heard crying from Kernodle's room and a man saying, "It's OK, I'm going to help you." Then she saw a masked man with "bushy eyebrows" walk out the back door.
WSU is about 10 miles from the University of Idaho, where all four victims attended school. The attack took place at a house on King Road in Moscow, just steps away from campus.
RELATED: Idaho murders: 5 key pieces of evidence against Bryan Kohberger
Authorities in Pullman, just across the Washington state line, searched Kohberger's apartment and graduate student office on Dec. 30, looking for evidence in the slayings.
They found nothing in his office but found hair samples -- from humans and possibly also from Goncalves' dog -- fabric with dark red stains and a single black glove as well as other evidence at his apartment, according to court filings.
Kohberger faces four counts of first-degree murder and a charge of felony burglary. He could receive the death penalty if convicted.
RELATED: Moscow prosecutor can sidestep stall tactic with grand jury indictment
He's due back in court on June 26 for a preliminary hearing that could take up to a week.