Idaho murders suspect Bryan Kohberger has distant admirers who lavish praise, question guilt
MOSCOW, Idaho - Idaho murders suspect Bryan Kohberger has a small but active following among sympathetic social media users.
There are a handful of social media groups sympathetic to Kohberger, who is accused of stabbing four University of Idaho students to death for no publicly known reason. He could face the death penalty if convicted.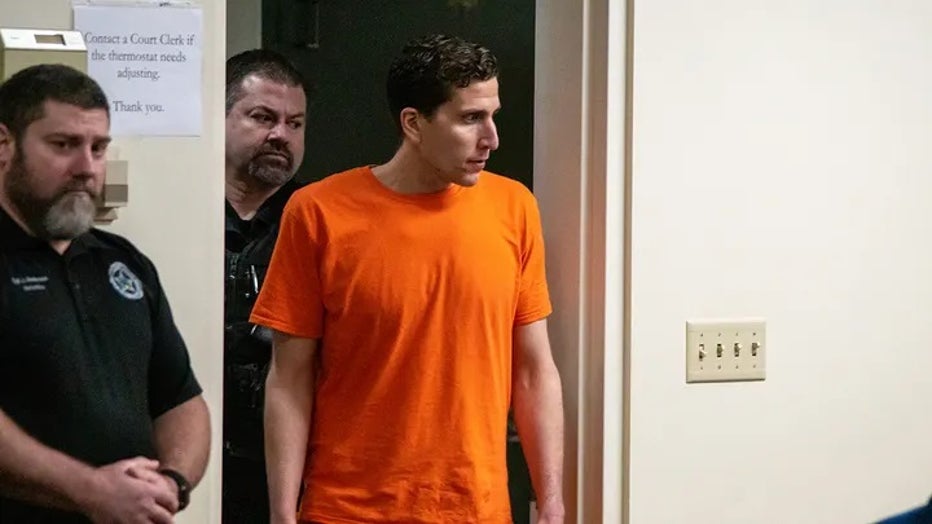 Bryan Kohberger enters a courtroom in Moscow, Idaho, Jan. 12, 2023, for a status hearing. He waived his right to a quick preliminary hearing and will appear in court again on June 26. (Kai Eiselein / Pool)
There's "Justice for Bryan Kohberger" on Facebook with 3,000 members, created just days after his arrest. There's r/Brynation on Reddit, with a thread titled, "What was it about Bryan that got your liking?" And r/BryanKohberger has another thread titled "Why Bryan Kohberger Is Not Guilty" that garnered hundreds of comments.
>>RELATED: Kentucky mom says Bryan Kohberger is her 'divine masculine' and claims she sent him letters and dolled up pics
And there is a Facebook user who says she is a single mom from Kentucky and has penned dozens of love notes, describing the suspect as her "divine masculine."
On the other hand, police in Moscow, Idaho, accuse him of stalking the King Road home at least a dozen times before entering the dark of night and stabbing 21-year-old best friends Madison Mogen and Kaylee Goncalves and 20-year-olds Xana Kernodle and Ethan Chapin.
She identified herself as "Jane Doe" and declined to speak on the phone. Her Reddit profile shows her account was created exactly a month after Kohberger's arrest and she said she wasn't trolling when she posted about liking the quadruple murder suspect.
She said she first saw his mugshot and thought he was a "hot suspect." She said she felt drawn to his pictures as coverage progressed and eventually turned to Google to find like-minded posters.
>> RELATED: Idaho murders: WSU responds to report Bryan Kohberger was fired
"I'm a psychopath, and I am drawn to dark triad personalities," she claimed. If any of the information that has come out about him is true, this would be part of it for me."
She also said she has hybristophilia, a condition the American Psychological Association defines as a "sexual interest in and attraction to those who commit crimes. In some cases, this may be directed toward people in prison for various types of criminal activities."
It's very rare, according to criminal profiler and psychotherapist John Kelly.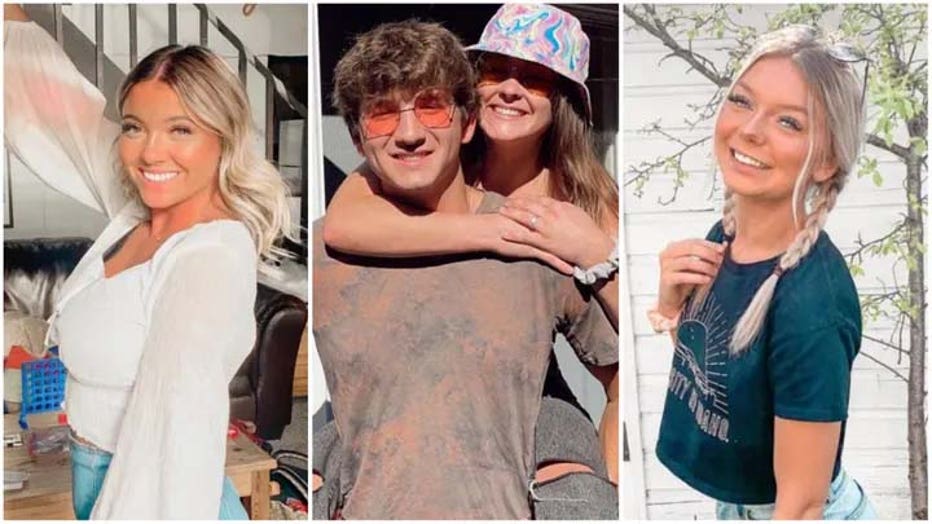 The victims of the Nov. 13 University of Idaho massacre. (Instagram @xanakernodle / @maddiemogen / @kayleegoncalves)
"I gotta tell you, 26 years private practice, four years in the hospital, I never came across it," he told Fox News Digital.
Neither have any of his colleagues or professional friends, he added.
"I think there's some people yanking our chain just to get a couple minutes of fame, but I also do know for sure, with the mail and everything [Ted] Bundy used to get, the love letters Charles Manson got…it is definitely a very weird codependency illness."
The appeal of a hybristophilia-type attraction can be the long distance, he said, and relative safety, despite the allegations of violent crime.
"He's incarcerated so it's really safe," he said. "They don't have to have an up-close and personal relationship."
Kohberger, 28, is being held without bail at the Latah County Jail in Moscow, Idaho — the same town where he allegedly snuck into a six-bedroom home in the middle of the night and ambushed four University of Idaho students, some of whom may have been sleeping at the start of the attack.
An attempt to contact Kohberger over the jail messaging app was unsuccessful Tuesday.
>> RELATED: Idaho murders: Bryan Kohberger prosecutor files new documents in secretive proceedings
"This recipient has no permission to view message," a pop-up error stated.
But another redditor posted a Feb. 13 screenshot claiming she sent him $50 for the jailhouse messaging app as an "early Valentine's Day gift."
Kohberger, who is reportedly a recovering heroin addict with socially awkward tendencies, has a master's degree in criminal justice from DeSales University and was studying for a Ph.D. at Washington State University, less than 10 miles from the victims' school.
Prior to the attack, police allege Kohberger stalked the home at least a dozen times, and according to the arrest affidavit, he returned again hours after the slayings.
Kohberger was arrested at his parents' house in the Poconos on Dec. 30 and is due back in Idaho court on June 26 for the start of his preliminary hearing, which could take four to five days.
In a statement through his former Pennsylvania attorney, Jason LaBar, Kohberger said he's "looking forward to being exonerated."
Kohberger's Idaho attorney, Kootenai County Public Defender Anne Taylor, plans to challenge the probable cause for his arrest during the June proceedings.
She has not responded to multiple requests for comment and, along with prosecutors, investigators and attorneys for witnesses and the victims' families, is subject to a restrictive gag order – which has been appealed by both the Goncalves family attorney and a coalition of media organizations.