Idaho murders: Prosecutor says victim's family 'potential witnesses' as defense opposes gag order appeal
MOSCOW, Idaho - A court disclosed new court filings in the University of Idaho student slayings case Friday, revealing opposition to an appeal of the judge's gag order.
Judge Megan Marshall imposed the order on Jan. 3, limiting what prosecutors, the defense and other authorities can tell the media. Then she expanded it to apply to attorneys for witnesses, the victims and their families.
"The members of the Goncalves family, who are represented by Mr. Shanon Gray, are potential witnesses in this case, including at trial and/or sentencing," Latah County Prosecutor Bill Thompson wrote in a short affidavit Wednesday.
The filing comes days after Gray appealed the court's gag order, calling it "facially overbroad and vague" and unconstitutional in a court filing last week.
"As attorney for one of the Victim's families, I am allowed to relay to the media any of the opinions, views, or statements of those family members regarding any part of the case (as they are allowed to speak about the case under the First Amendment)," he argued.
READ Anne Taylor's objection to Shanon Gray's appeal of the gag order (Mobile users go here)
Anne Taylor, the Kootenai County public defender who previously represented one of the victim's parents and is now defending suspected killer Bryan Kohberger, also filed an objection to Gray's appeal Thursday, the new documents show.
RELATED: WSU responds to report Bryan Kohberger was fired
The defense argued that the order does not violate Gray's First Amendment rights, it is not "facially vague" and notes that the Supreme Court has upheld gag orders on potential witnesses.
"If Mr. Gray truly intends only to voice his clients' thoughts and opinions, then the Court's previous exemption has already cured the supposed First Amendment infirmity — Mr. Gray's clients may voice these thoughts and opinions themselves — as they have clearly been doing," wrote Jay Weston Logsdon, an attorney with Taylor's office.
Additionally, Bradley Rudley, Latah County's chief civil deputy prosecuting attorney, filed a lengthy memorandum regarding the scope of a court's authority to impose gag orders on a case.
RELATED: Bryan Kohberger prosecutor files new documents in secretive proceedings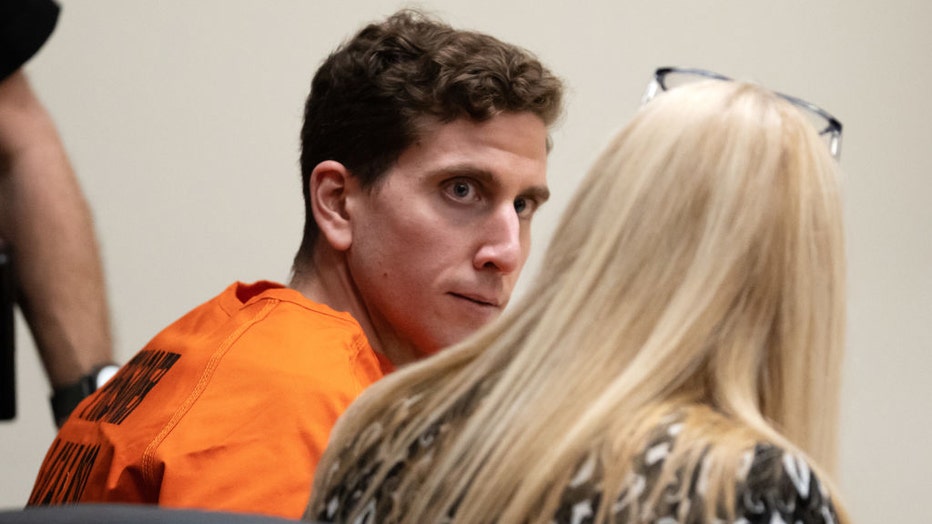 Bryan Kohberger looks toward his attorney, public defender Anne Taylor, right, during a hearing in Latah County District Court on January 5, 2023, in Moscow, Idaho. (Ted S. Warren - Pool/Getty Images)
RELATED: Bryan Kohberger's arrest resurrects cold cases in region
Kohberger is accused of killing Kaylee Goncalves and three University of Idaho students in the early hours of Nov. 13, 2022, ambushing them with a knife as some slept in a six-bedroom house on King Road, just steps off campus.
READ DA Bill Thompson's short affidavit (Mobile users go here)
The other victims were 20-year-old boyfriend and girlfriend Ethan Chapin and Xana Kernodle and 21-year-old Madison Mogen.
RELATED: How does criminology student leave crime scene with blood-dripping knife?
Two other roommates were not attacked, including one who told police she witnessed a masked intruder with "bushy eyebrows" leaving out the back door.
READ the memo (Mobile users go here)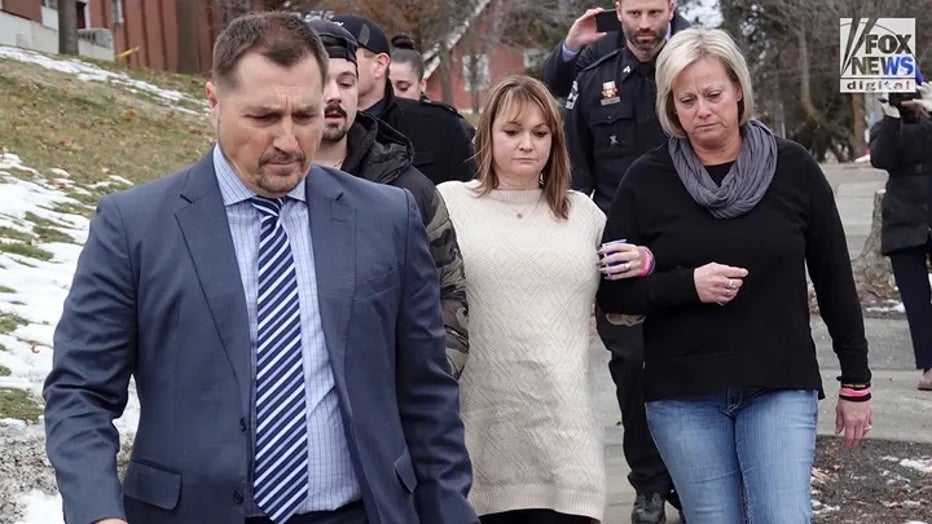 The Goncalves family attorney, Shanon Gray, leaves Latah County Courthouse with the family on Jan. 5, 2023. It was the first time they had come face-to-face with the suspected killer of Kaylee Goncalves. (Fox News Digital)
Kohberger had stalked the home at least a dozen times beforehand, according to a probable cause affidavit that has revealed most of the publicly known details about the investigation. Then, hours after the murders, he allegedly revisited the scene before taking a lengthy drive down to the Lewis Clark Valley.
RELATED: Inside Idaho murders suspect Bryan Kohberger's unusually long route home to Pennsylvania
Kohberger is being held without bail on four counts of first-degree murder and a felony burglary charge. His preliminary hearing is scheduled for June 26.
This is a developing story.