Idaho murders: King Road home where Bryan Kohberger allegedly stabbed 4 boarded up, will be demolished
MOSCOW, Idaho - Workers have boarded up the off-campus Moscow, Idaho, rental home on King Road where four University of Idaho students were killed on Nov. 13 – and the University of Idaho announced Friday that it will soon be torn down.
Photos show plywood boards over the doors and windows, and a temporary fence has been installed around the property. Security teams continue to monitor the property around the clock as well.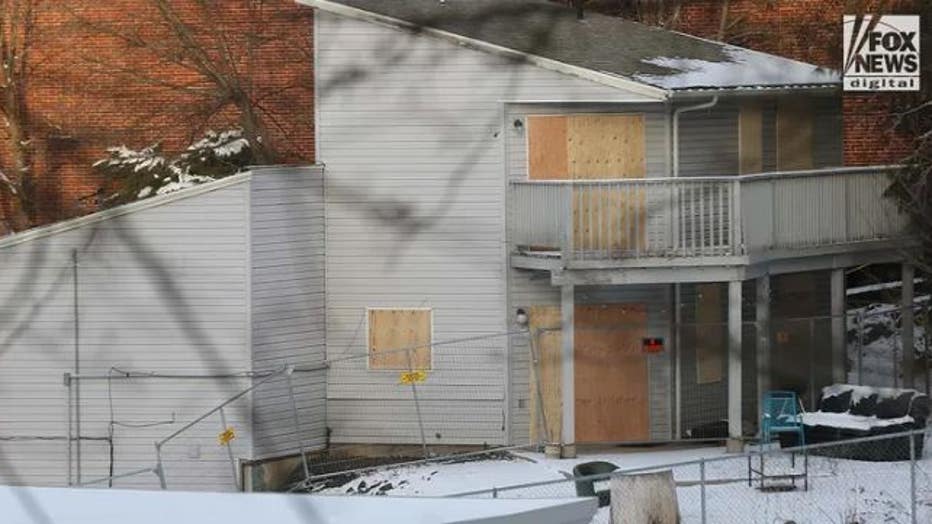 The house where four college students were brutally stabbed to death will be donated to the University of Idaho, officials announced Friday. The school president said it would be demolished and that future plans for the site had not yet been decided. (Derek Shook for Fox News Digital)
>>RELATED: Idaho murder: Kaylee Goncalves' family lawyer appeals gag order in Bryan Kohberger case
"The owner of the King Street house offered to give the house to the university, which we accepted," University President Scott Green said in a statement. "The house will be demolished. This is a healing step and removes the physical structure where the crime that shook our community was committed."
Green said the demolition would also serve to minimize efforts to "sensationalize" the crime scene. In the same statement, he announced plans for the creation of a memorial and "healing garden" to honor the four victims and other students who have died over the years. The location has not yet been decided.
"We are evaluating options where students may be involved in the future development of the property," he added.
Neither the landlord nor property manager immediately responded to requests for comment from Fox News Digital on Friday morning, and authorities are subjected to a gag order in the case.
"We will never forget Xana, Ethan, Madison and Kaylee, and I will do everything in my power to protect their dignity and respect their memory," Green said. "Together we will rebuild and continue to support each other."
It was a Saturday morning around 4 a.m. when a masked suspect snuck into the home with a knife. The four victims included three housemates, 21-year-olds Madison Mogen and Kaylee Goncalves, and Xana Kernodle, 20, plus her visiting boyfriend Ethan Chapin, also 20.
They had been seen partying Friday evening into the early morning of Saturday, and some of them were likely asleep at the start of the attack, according to Latah County Coroner Cathy Mabbutt. She said all four suffered multiple stab wounds, and police later revealed they recovered a Ka-Bar knife sheath near Mogen's body.
>> RELATED: University of Idaho murders: 10 key mysteries that need to be solved
In a bombshell court filing, investigators revealed that one of the two surviving housemates witnessed a black-clad, masked man with "bushy eyebrows" leaving out the rear sliding door.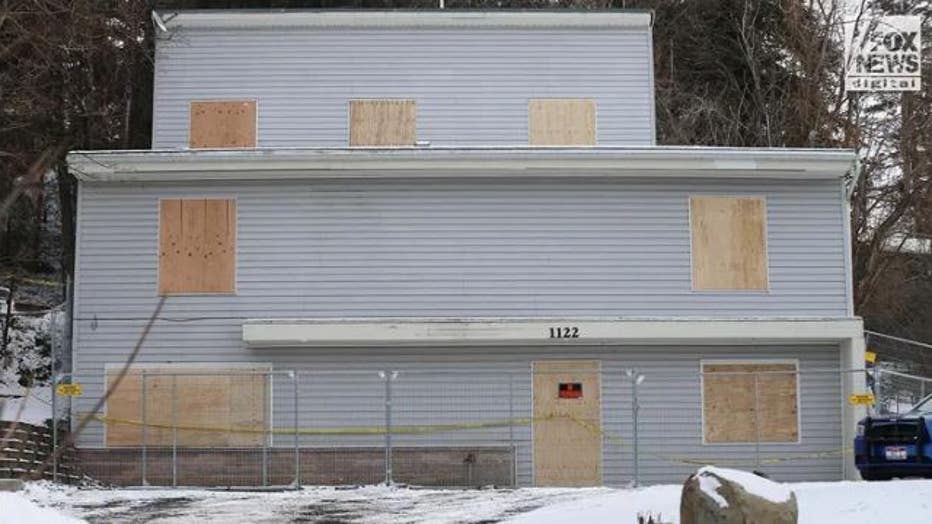 The house in Moscow, Idaho, where four college students were brutally stabbed to death appears boarded up and surrounded by security fencing. ( Derek Shook for Fox News Digital)
Police say that man was Bryan Kohberger, then a 28-year-old criminology Ph.D. student at Washington State University, about 7 miles away, across state lines.
>> RELATED: Inside Idaho murders suspect Bryan Kohberger's unusually long route home to Pennsylvania
He has since been expelled and is sitting in the Latah County Jail in Moscow, where a judge ordered him held without bail on four counts of first-degree murder and a felony burglary charge.
Police allege that Kohberger stalked the King Road home at least a dozen times before the attack and returned once more about five hours after the murders – which was still hours before the initial 911 call.
They say they traced his car to and from the crime scene on the morning of the slayings and used phone pings to follow his suspected path.
And they found DNA on a knife sheath that detectives said was a familial match to DNA collected from Kohberger's parents' house in Pennsylvania, where he was arrested on Dec. 30.
The six-bedroom rental home, situated near the University of Idaho's Greek Row, was a known party house, with dozens of students coming and going on any given weekend, friends of the victims previously told Fox News Digital.
Moscow police bodycam videos show several encounters with the victims in the past semester involving noise complaints and underage drinking.
The case is subject to a gag order, which itself is currently being challenged by a coalition of media organizations and the attorney for Goncalves' family.
As a result, authorities have declined to comment repeatedly.
Kohberger is due back in court on June 26 and could face the death penalty if convicted on any one of the murder charges.
He has not yet entered a plea, but through his former Pennsylvania attorney said he expected to be exonerated.