Icy roads cause 289 crashes statewide, State Patrol says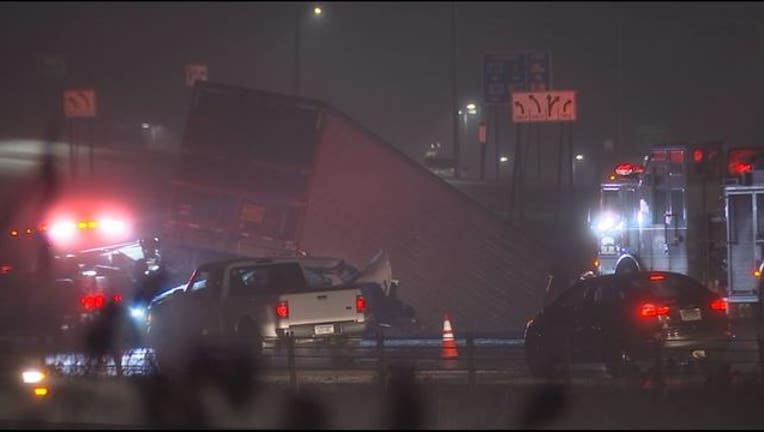 article
(KMSP) - Glare ice and freezing rain created dangerous driving conditions throughout much of the state Monday and Tuesday.
There were 289 crashes and 277 vehicle spin outs statewide from 5 p.m. on Monday to 11 a.m. on Tuesday, according to the Minnesota State Patrol. Forty-three of those crashes involved injuries, but none were fatal.
In the metro, there were 197 crashes and 66 spin outs, with 26 resulting in injuries. None were fatal. 
The Department of Transportation temporarily shut down the eastbound lanes of Interstate 394 in the metro area during the morning commute due to glare ice conditions. The highway reopened around 9:30 a.m.
A travel advisory remains in effect for the Kittson and Marshall counties in the northwest corner of the state as of 11:15 a.m., according to MnDOT.