Ice-out running late across the Land of 10,000 Lakes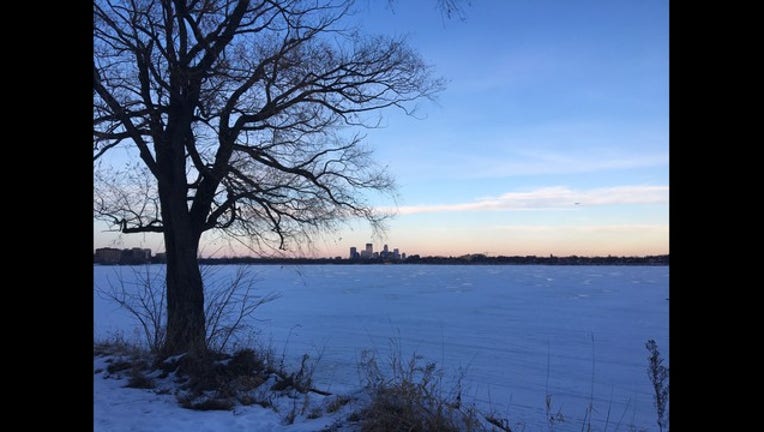 article
ST. PAUL, Minn. (AP) -- The ice-out is running late across the Land of 10,000 Lakes.
No lakes in Minnesota had been reported ice-free as of Friday as winter's grip persists, though ice has thawed along the shores of some southern lakes and areas with moving water. The Department of Natural Resources, which maintains an online ice-out map , says the state may even be on pace to set some records this spring for latest ice-outs. The continuing cold means there's a chance some northern Minnesota lakes will still have ice when the fishing season opens May 12.
"In southern Minnesota and central Minnesota, we're well behind progress of ice out. Probably at least 10 days behind historical averages," said Pete Boulay, the DNR's assistant state climatologist. "The lakes in far southern Minnesota usually go out toward the end of March and obviously they haven't gone out yet."
Even lakes that typically are ice-free at this point in the year, such as Lake Pepin, are still mostly frozen, he said. And it's tough to tell when ice will start going out in northern Minnesota, he said. By contrast, on this date last year Minnesota's lakes were two weeks ahead of their historical averages.
With the fishing opener five weeks away, anglers might recall that there's precedent for some lakes to hang on to their ice. 
"There was ice on some Minnesota lakes on openers in 1950, 1966, 1979, 1996, 2008, 2013 and 2014," said Kenny Blumenfeld, senior climatologist with the State Climatology Office.
The snowy April hasn't helped. More snow is in the forecast Sunday for much of western and southern Minnesota. Every day that it snows postpones the thaw even further because the snow reflects light back up, Boulay said, so the light doesn't melt the ice.
Minnesota's overall trend for ice coverage is actually going down due to climate change, he said.