Hundreds of students march on Minnesota State Capitol as part of global movement against climate change
ST. PAUL, Minn. (FOX 9) - Hundreds of Minnesota students walked out of school Friday to take part in the Youth Climate Strike, a global movement to bring attention to climate change. 
The students marched from Western Park to the Minnesota State Capitol, where they held a rally demanding leaders take action on climate change. 
"It's not just youth, but it's everyone across the world," said Janani Srinivasa, who participated in the protest. "And that our home is beautiful and we will do anything to save it."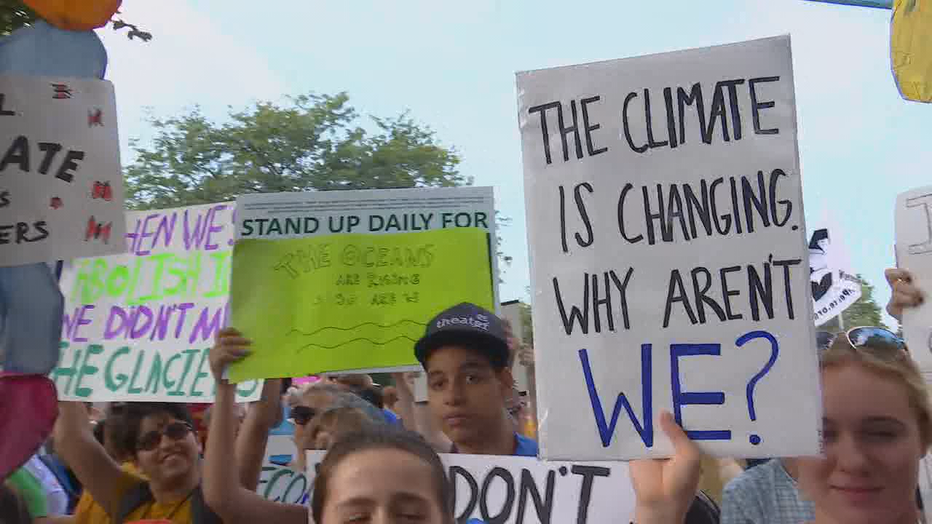 Similar marches, rallies and demonstrations are taking place across the world, timed to begin a week of activist at the United Nations, including the U.N. Youth Climate Summit coming up tomorrow. 
The protests are partly inspired by the activism of 16-year-old Greta Thunberg, the Swedish teenager who has staged weekly climate change demonstrations over the past year, the Associated Press reported. 
"I just think that Greta is really cool and we need to have a future, and we should step up for that," said Lula Eian, a nine-year-old at the protest in St. Paul.
Lula marched with her parents, who say they feel it's time for change.
"We're probably five minutes after noon, not five minutes before noon on climate action, but better late than not," said Tim Eian, who participated with his family. "So full steam ahead. Hopefully their generation will be able to achieve what ours hasn't been able to achieve."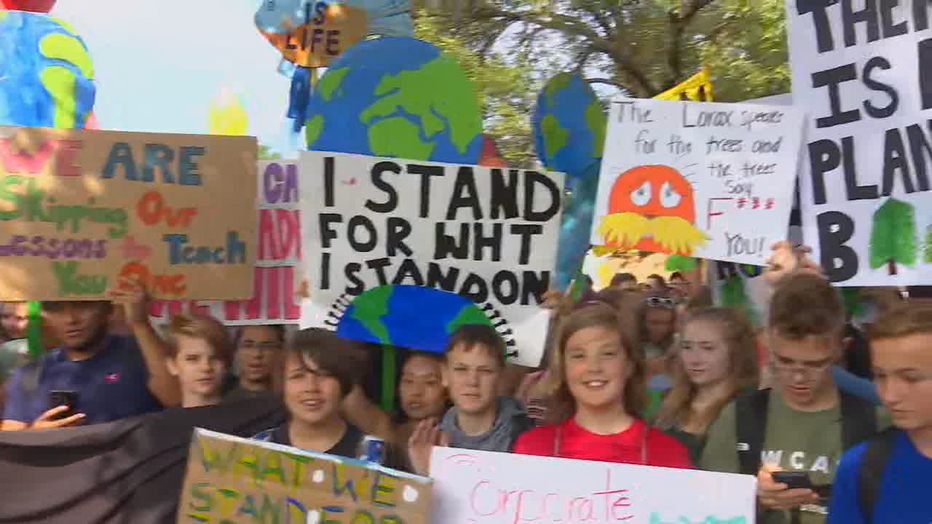 The Associated Press contributed to this report.