Hugh Jackman shares cancer photo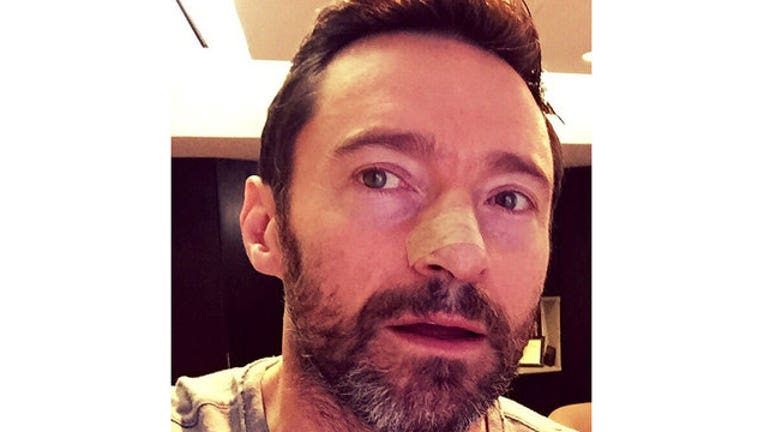 article
NEW YORK (FOX5NY) - Hugh Jackman is imploring the public to use sunscreen.
The hunky actor posted a photo to social media Monday of his nose bandaged with the caption:
"An example of what happens when you don't use sunscreen. Basal cell. Mildest form of cancer. USE SUNCREEN PLEASE."
Presumably, Jackman had surgery to remove a cancerous lesion on his nose.
The photo was posted a day after the "Wolverine" star appeared to be enjoying the Super Bowl on television.
This was reportedly the fifth time he's had skin cancer removal surgery.
More than two years ago, Jackman posted a photo of himself captioned: 
"Deb said to get the mark on my nose checked. Boy, was she right! I had a basil cell carcinoma. Please don't be foolish like me. Get yourself checked. And USE sunscreen!!!"
And in 2014, he wrote about "another basal cell carcinoma."