Home invasion leads to deadly officer-involved shooting in Mille Lacs County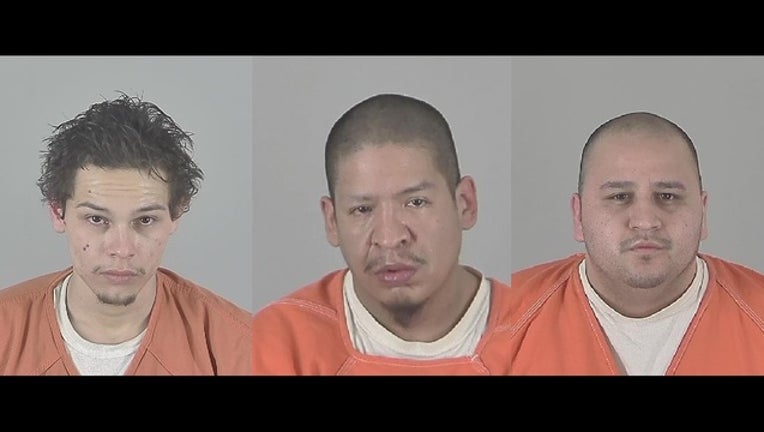 article
VINELAND, Minn. (KMSP) - A home invasion and assault in Mille Lacs County led to a deadly officer-involved shooting, according to the Bureau of Criminal Apprehension.
Mille Lacs County Sheriff's Deputy Daniel Mott is on standard administrative leave after fatally shooting 20-year-old Jamison Christopher Anderson of Vineland.
Three suspects, 21-year-old Gabriel Levi Chips of Brainerd, 31-year-old Tommy Thomas Corrales of Bayport, and 34-year-old Justin Lee Mitchell of Onamia, were booked into the Mille Lacs County Jail on charges of assault, burglary and robbery.
Around 10:50 p.m. on Thursday, the four men broke in and planned to rob a home on the 17600 block of Ookweman Loop in Vineland. At the time, more than a dozen people were inside. The suspects assaulted several people and one man fired a sawed-off shotgun at least once, though no one was injured from the gunshot.
Some people managed to get into a bedroom, barricade the door, and call the police.
When Mille Lacs County Sheriff's deputies reached the home, they took two of the men, who were leaving the house, into custody.
Deputy Mott went inside the house, where he found Anderson in a bedroom, holding the sawed-off shotgun at several people. When Anderson refused to drop the gun, Mott fatally shot Anderson.
After the shooting, deputies arrested the fourth man.
One person received treatment for minor injuries at the scene.
A full autopsy will be completed.
The BCA is investigating the case.