Historic Justus Ramsey House in St. Paul saved from demolition for now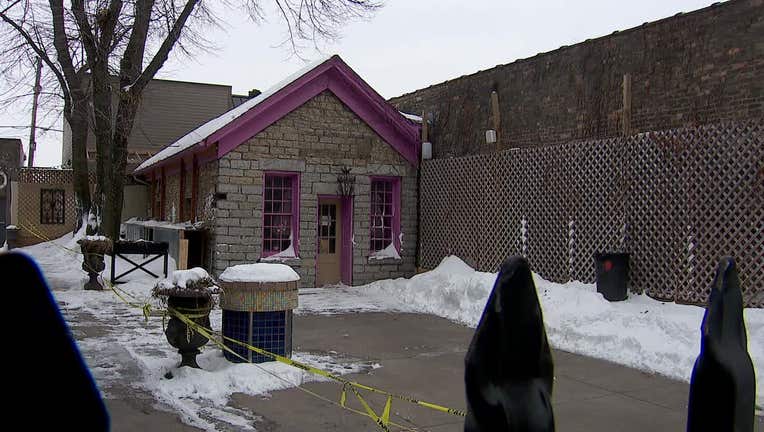 article
ST. PAUL, Minn. (FOX 9) - A Ramsey County judge has saved the historic Justus Ramsey House from demolition — at least for now. 
The 170-year-old limestone home sits on the patio of Burger Moe's restaurant on West Seventh Street in St. Paul. It's considered the oldest building still standing on its original location in the City of St. Paul, and has been on the National Register of Historic Places since 1978.
The owner of Burger Moe's, Moe Sharifkhani, applied to demolish the building due to it falling into disrepair. The St. Paul Heritage Preservation Commission denied the permit to demolish the building, but on Monday St. Paul Mayor Melvin Carter signed an administrative order, calling the home a public health nuisance. 
The mayor's order would have allowed the home to be torn down. But Ramsey County District Judge Laura Nelson signed a temporary restraining order Tuesday morning, preventing the demolition of the building until the court has conducted a full hearing and issued a ruling, court documents state. 
The temporary restraining order comes in response to a civil complaint filed against Sharifkhani and the City of St. Paul on Jan. 23 by the Little Bohemia Neighborhood Association, Historic Irvine Park Association, Historic St. Paul and West 7th Fort Road Federation/District 9 Council. 
That complaint stresses the significance of the home, noting it is one of only five remaining mid-19th century homes in the West Seventh Street neighborhood that have been collectively designated under local preservation ordinance by the St. Paul Heritage Preservation Commission and adopted by the St. Paul City Council as a Pioneer-era Limestone Buildings of St. Paul.
Demolishing the building would lead to the historic resource being lost, "with no exploration of alternatives to destruction for continued use," the complaint said.