Henning High School wins class A boys basketball state tournament in honor of late teammate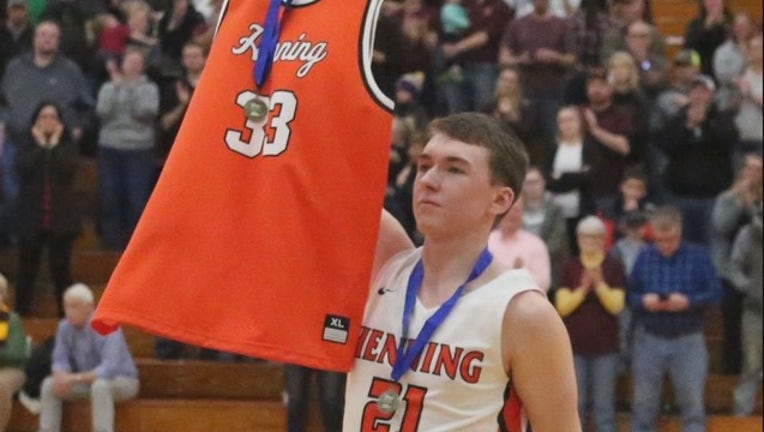 MINNEAPOLIS (FOX 9) - Playing for their late teammate, the boys from Henning High School won the class A state tournament Saturday 67-42 over North Woods. Henning played their last state tournament game back in 1966.
The underdog Henning team inspired Minnesotans this week with the story of their teammate Jacob Quam, who died in a car accident two years ago.
The team still carries Quam's number 33 jersey with them and they keep it on the bench during games. The team adopted the mantra that they were playing "6 on 5" against their opponents because of Quam's presence.
"It's very exciting," said fan Dorothy Suki. "I'm so proud of the team, that we pulled it off."
For senior guard Dylan Trana, the championship moment goes beyond the fans and his teammates at the Target Center. It's also about the player who wasn't on the court.
"We're just motivated by him and always believed that 'city boy,' was with us the whole time," Trana said.
"It's just icing on the cake we played all season and last season for Jacob's memory and to know that we finished onthe note and the whole thing it's just one more thing to honor him," Head Coach Randy Misegades said.