HELP WANTED: 16 people to set Minnesota lawmaker salaries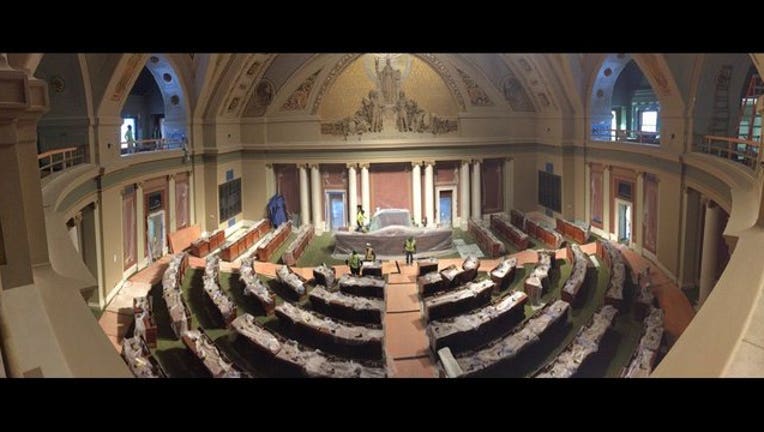 article
ST. PAUL, Minn. (KMSP) - On Election Day, Minnesota voters passed a constitutional amendment to remove state lawmakers' power to set their own salaries, and instead establish an independent, citizens-only council to prescribe the salaries of their lawmakers.
Applications are now being accepted for that council, with appointments to be made on Jan. 2, 2017. The first meeting must be before Jan. 15 to elect a chairperson, and the council will need to get to work quickly toward a March 31 deadline to set lawmaker salaries.
The governor and chief justice of the Minnesota Supreme Court will appoint a bipartisan, 16-member citizens council to set state lawmakers salaries every two years. No elected legislators or former legislators can sit on the council, nor can their spouses. State employees, judges and lobbyists are also excluded.
Minnesota lawmakers are currently paid an annual salary of $31,140 for their technically part-time job, covering the January to May session. Lawmakers can also draw daily "per diem" payments of $77 for House members and $96 for Senate members. Legislators are also reimbursed for mileage to and from the State Capitol, and outstate lawmakers can receive up to $1,500 per month for housing closer to the Capitol.
Lawmakers previously had to vote to give themselves a pay raise, something they had not done since 1999.
HOW MUCH DOES THE JOB PAY? Council members are compensated $55 per day spent on council activities.
WHAT DOES THE JOB ENTAIL? The state statute describes the council's duties as the following: "By March 31 of each odd-numbered year, the council must prescribe salaries for legislators to take effect July 1 of that year. In setting salaries, the council must take into account any other legislative compensation provided to the legislators by the state and the most recent budget forecast. The council must submit a report by March 31 of each odd-numbered year with the prescribed salaries to the governor, the majority and minority leaders of the senate and the house of representatives, the chairs of the committees in the senate and the house of representatives with jurisdiction over the legislature's budget, and the chairs of the committees in the senate and house of representatives with jurisdiction over finance. The report must describe the council's rationale for selecting the prescribed salaries."
HOW TO APPLY: To apply to the council, send a letter of interest and a curriculum vitae to:
AnnMarie S. O'Neill
Clerk of the Appellate Courts
305 Minnesota Judicial Center
25 Rev. Dr. Martin Luther King Jr. Blvd.
St. Paul, MN 55155
or via email to mjcappellateclerkofcourt@courts.state.mn.us 
The letter of interest must clearly identify your primary address and congressional district of residence. The letter of interest must also include sufficient information to demonstrate that you satisfy all of the membership criteria and can fulfill the time commitment required. Applications must be received no later than 4:30 p.m. on Monday, Dec. 12, 2016.  
View the membership criteria at https://www.revisor.mn.gov/statutes?id=15A.0825&year=2016&keyword_type=all&keyword=Compensation+Council