HBO show set in Minnesota would tell story of Jihadi recruitment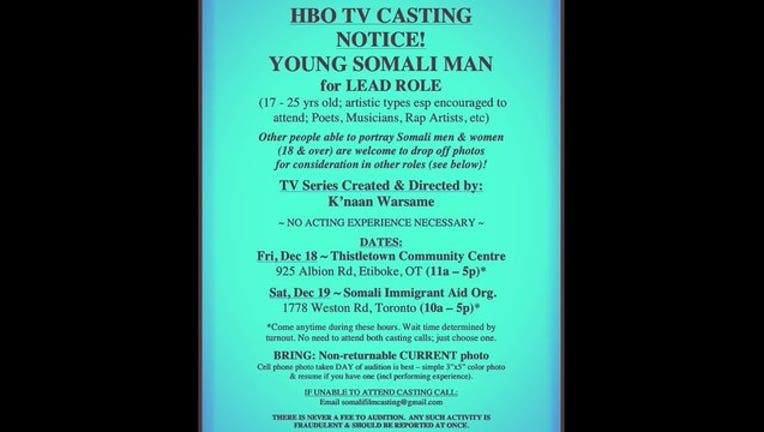 article
MINNEAPOLIS (KMSP) - Kathryn Bigelow, Oscar-winning director of "Zero Dark Thirty" and "The Hurt Locker," has reportedly signed on to executive produce a new HBO show that would be set in Minnesota and shed light on Jihadi recruitment and radicalization.
The Hollywood Reporter says "The Recruiters" would be set in Minnesota, and Somali-Canadian rapper K'naan will write the script and direct the potential series, but an air date hasn't been confirmed. The Hollywood Reporter said the show "will draw open an iron curtain behind which viewers will see the highly impenetrable world of Jihadi recruitment."
Thus far, nine men have been charged with federal crimes after allegedly leaving Minnesota to fight for ISIS, and three have pleaded guilty. Several others are accused of leaving Minnesota to fight for al-Shabaab, another extremist group connected to al-Quaeda.
Producers held a casting call at the Brian Coyle Center in Minneapolis on Nov. 28 and are planning other casting calls in San Diego, Toronto and Columbus, Ohio.