Hands-free cell phone bill redialed at Minnesota Capitol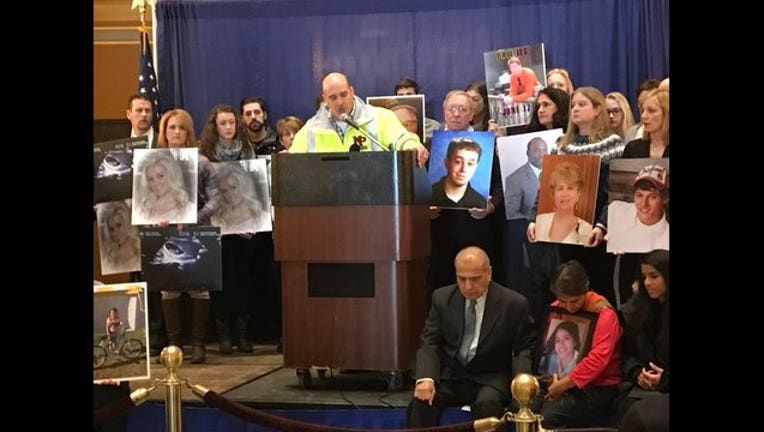 article
ST. PAUL, Minn. (KMSP) - Families who have lost loved ones to distracted driving are making another push for Minnesota to pass a law requiring hands-free cell phone technology while driving.
The Minnesota Safety Council says one in four crashes happen because the driver was distracted, and one in five deaths are also caused by distracted driving.
At a Capitol rally Thursday morning, family members held pictures of their loved ones killed in distracted driving crashes. Greg Tikalsky lost his father Joe to a driver who was responding to a text message.
 "Before the driver hit send, she says she saw a yellow blur," Tikalsky said. "That blur was my dad."
There is currently a bill in the Minnesota House and Senate requiring the use of hands-free technology. Right now, 15 states and the District of Columbia have hands-free laws.
The proposed hand-free law would carry the same penalties as Minnesota's texting while driving ban. A first violation would be $50 and a second find would be $275, plus court costs.