Gov. Dayton declares day for Gophers softball team after seeding snub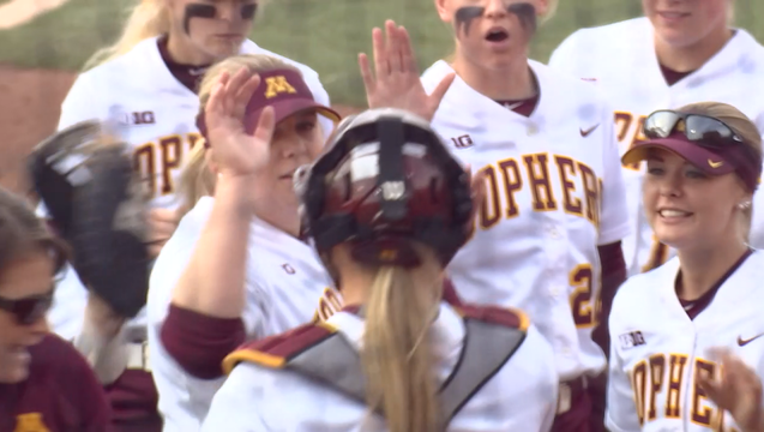 article
ST. PAUL, Minn. (KMSP) - After a shocking seeding snub in the NCAA softball tournament, Governor Dayton is showing the Gophers they've won his support.
Dayton declared Friday to be "National Number One Softball Team Minnesota Gophers Day" in Minnesota.
"The Gophers are the top-ranked team in the nation, however they were inexplicably left unseeded in the NCAA Tournament, which begins today in Tuscaloosa, Alabama," said Governor Dayton in his proclamation. "The State of Minnesota congratulates the University of Minnesota Gopher Women's softball team on their historic season, and wishes them success in the NCAA Tournament."
On the way to a Big Ten Conference Championship, the Gophers won a record-breaking 54 games.
Friday afternoon, the Gophers kicked off their journey in the NCAA Tournament with a 11-3 win over Louisiana Tech in five innings.
The team will play the winner of the Albany vs. Alabama game on Saturday.
To read the entire proclamation, click here.