Giving the middle finger is 'God-given right,' Canadian judge declares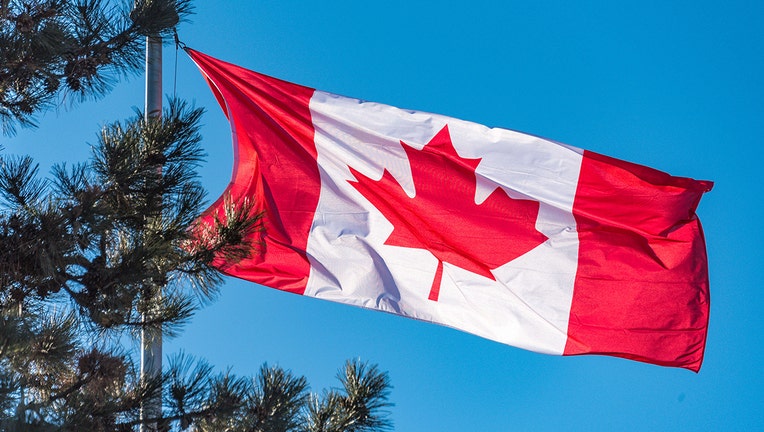 article
CANADA - A judge in Canada expressed outrage after a man was arrested on the grounds of "criminal harassment" for making a rude gesture in public.
A feud between neighboring families became an internationally known court case when a Canadian man was arrested for making a pair of middle finger gestures toward his neighbor. 
"Police arrested [Neall Epstein,] a 45-year-old teacher, on May 18, 2021, as he returned home from a walk. Earlier in the day, he had run into a neighbour — Michael Naccache — who lived on the same Beaconsfield, Que., street and with whom he had previous conflicts," the CBC reported. "Naccache, 34, swore at Epstein and threatened him while holding a power tool "in a menacing way," the judge found. Epstein replied with two middle fingers and continued walking."
"Naccache alleged that Epstein also made a throat-slashing gesture and said he feared Epstein would come back and try to kill him — claims that the judge did not accept," the report continued.
"To be abundantly clear, it is not a crime to give someone the finger," Canadian Judge Dennis Galiatsatos wrote in his Feb. 24 ruling. "Flipping the proverbial bird is a God-given, Charter-enshrined right that belongs to every red-blooded Canadian. It may not be civil, it may not be polite, it may not be gentlemanly. Nevertheless, it does not trigger criminal liability."
The judge appeared to scoff at the fact the case and arrest had occurred in the first place.
"In the specific circumstances of this case, the Court is inclined to actually take the file and throw it out the window, which is the only way to adequately express my bewilderment with the fact that Mr. Epstein was subjected to an arrest and a fulsome criminal prosecution," he said.
"The Montreal police service said it is analyzing the decision and declined to comment further," CBC wrote.
RELATED: NJ state bird is now the middle finger, governor says
Galiatsatos has a record of punishing more serious crimes. In May 2019, the judge reportedly sentenced 40-year-old Nigerian refugee Owolabi Adejojo to 52 months in prison for sexually assaulting a woman in a psychiatric ward. 
"Imagine the irony of going to a hospital for help — desperately needed help — only to be harmed instead," Galiatsatos said of the incident, according to the CBC. "Now compound that irony exponentially. Imagine being forced to remain at the hospital against your will, by court order no less, on the basis that it is in your best interest. Only to get violated in the most opportunistic fashion, falling prey to a man who capitalized on your weakness and vulnerability."