Girl in Nebraska brings her grandpa to daddy-daughter dance: 'They had a great time'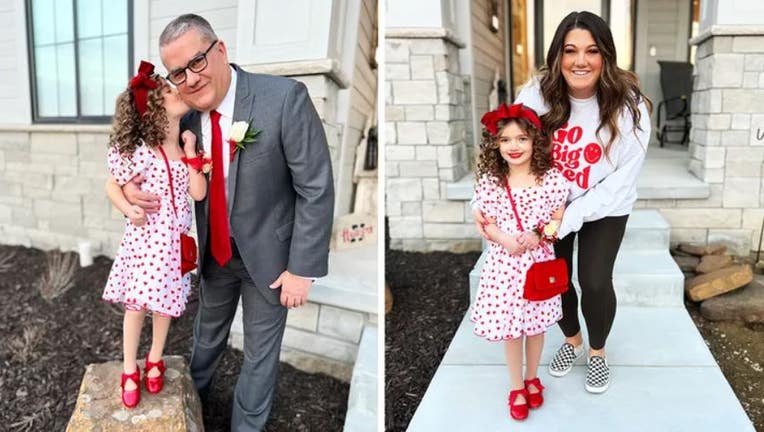 article
A 5-year-old girl named Austyn Woolverton and her grandpa, Steve Guenther, recently attended a daddy-daughter dance in Papillion, Nebraska, after the pair touched the hearts of millions of people on social media.
On Feb. 8, the day of "Daddy-Daughter Date Night," Austyn woke up saying, "The dance is tonight! It's the dance day!" Austyn's mom, Kelsey Woolverton, told Fox News Digital.
Woolverton said she styled Austyn's hair for the event which had been highly anticipated since Austyn and her grandpa went viral on TikTok last month.
At the time, Woolverton shared footage of the sweet moment when Austyn asked Guenther to join her for the father-daughter Valentine's Day event. The TikTok video garnered more than two million views.
TikTok users have apparently been asking Woolverton for an update on the dance, which took place on Feb. 8.
In the original viral video, Austyn can be heard saying to her grandfather in a very soft voice, "There's a Valentine's dance. But we need our dad to go."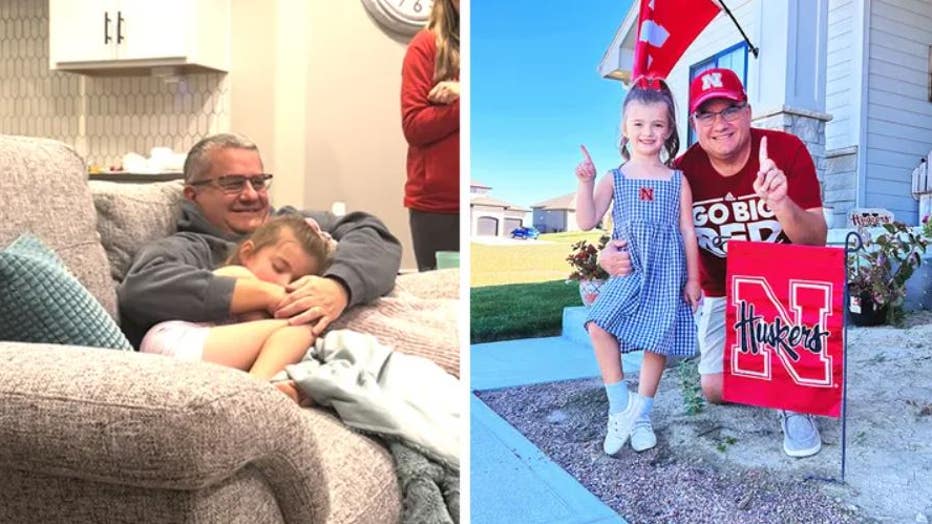 In a TikTok video seen by more than two million people, Austyn Woolverton asks her grandfather to accompany her to a father-daughter dance." (Kelsey Woolverton)
Austyn had decided to ask Guenther to the father-daughter-themed occasion since her own father, Michael "Mike" Woolverton, died after a drug overdose involving fentanyl, Woolverton said. Austyn was just 18 months old.
"She really doesn't have memories of him, but from the very beginning we have talked about him," Woolverton told Fox News Digital.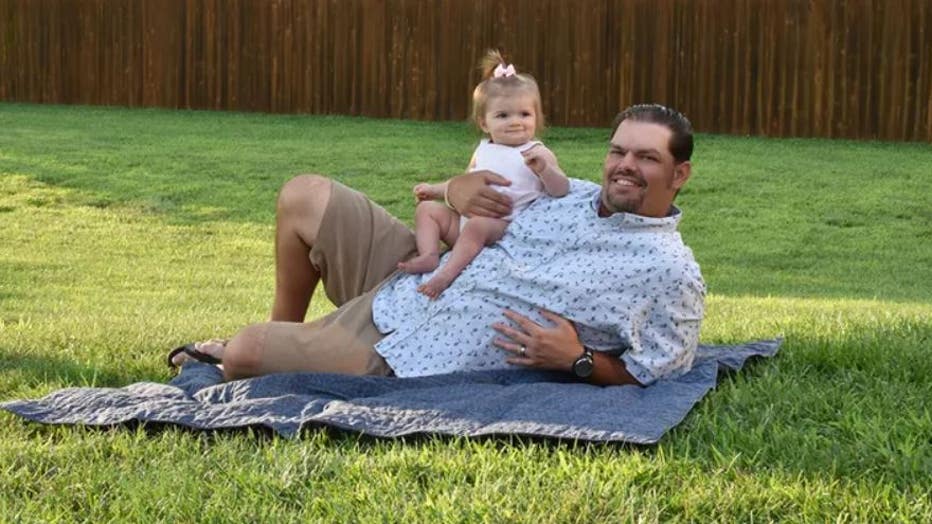 Mike Woolverton died when his daughter Austyn, who is now 5, was just 18 months old. (Kelsey Woolverton)
FLORIDA GRANDPA AND GRANDDAUGHTER GO VIRAL ON TIKTOK FOR THIER JOY OVER PRE-SCHOOL PICKUP
Woolverton said that as the dance approached, she wanted Austyn to find normalcy in attending without being reminded that her dad couldn't be there.
"In a special moment like this, I don't want to take anything away from her little happiness," Woolverton shared.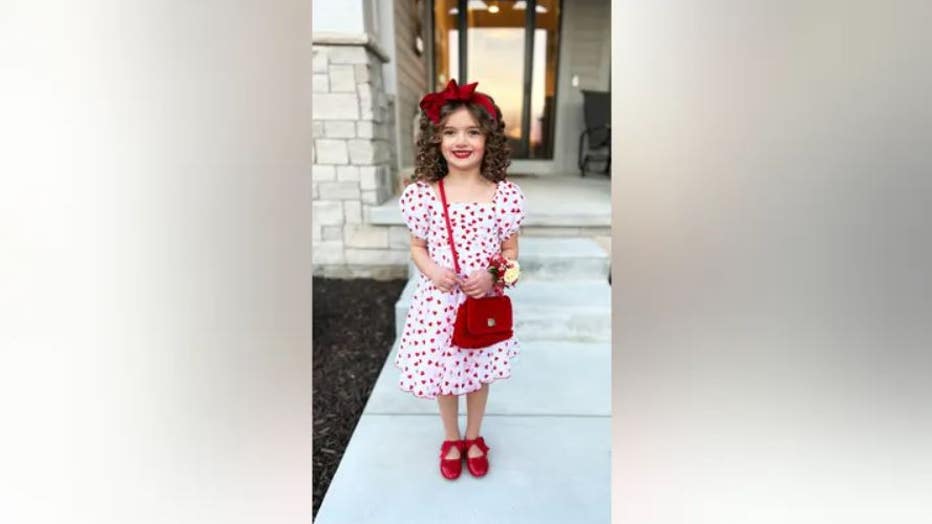 Austyn Woolverton asked her grandpa to attend the daddy-daughter dance with her, and the sweet moment went viral on TikTok. (Kelsey Woolverton)
SOUTH DAKOTA BOY, 9, SIGNS HIS HOME RUN BALL FOR HIS GRANDPA AND EVERYONE'S CRYING HAPPY TEARS
"My intention in posting it was never to bring light to daddy-daughter dances," Woolverton said of her TikTok video gone viral. " I think inclusivity is so hard because how far do you go without taking it away from people who do have dads?"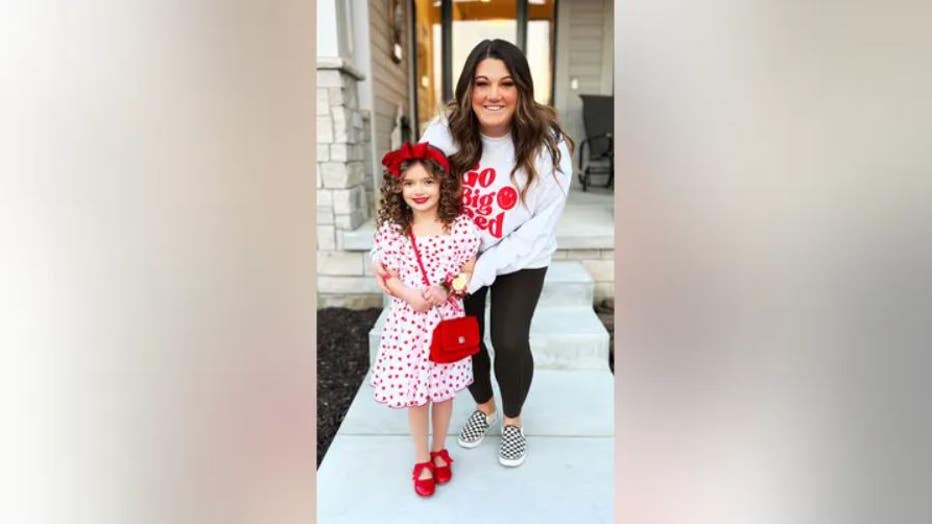 Kelsey Woolverton, right, helped her daughter Austyn get ready by curling her hair and even putting red lipstick on. (Kelsey Woolverton)
Woolverton said that with Austyn's father gone, the dance was an opportunity for Austyn to find other ways to feel included.
ADORABLE BABY WATCHING 'BEAUTY AND THE BEAST' FOR THE 1ST TIME RUSHES TO DANCE WITH DADDY
"There is no reason [kids] need to miss out on things like this just because it's called a 'daddy-daughter dance,'" Woolverton commented.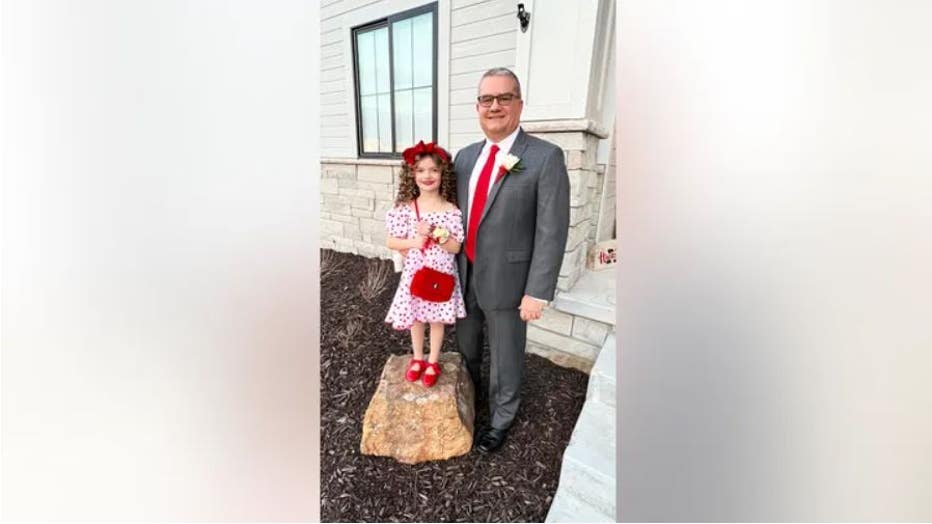 Austyn Woolverton and her grandfather got all dressed up for a father-daughter Valentine's Day dance, which took place on Feb. 8 at The Papillion Landing, a community recreation center in Papillion, Nebraska. (Kelsey Woolverton)
"It's a brave thing to do…It's not always the easiest," she added.
As for the event, Woolverton said that Austyn and her grandpa were full of smiles.
"They had a great time," Kelsey shared.