Gabby Petito case: Cassie Laundrie speaks to protesters outside Lakewood Ranch home
LAKEWOOD RANCH, Fla. - Speaking candidly about the case, Brian Laundrie's sister is giving new insight into the timeline ahead of his disappearance. Cassie Laundrie says she is just as frustrated and heartbroken as everyone else about Gabby Petito's death and her brother's disappearance.
NEW TIMELINE: Laundrie attorney confirms Brian left to hike preserve day earlier than parents previously claimed
"We don't have a lawyer, we have nothing to hide," Cassie Laundrie told demonstrators outside of her Lakewood Ranch home. It's the first time she's spoken publicly since her brother's fiancée's remains were discovered in Grand Teton National Park.
"We were told not to talk to anybody and I'm upset we have to come out and do this and explain myself to the FBI," she said. 
RELATED: Where is Brian Laundrie? Report of possible sighting on the Appalachian Trail
Cassie told the group outside her home that their loud chants were upsetting her children but she also answered questions and spoke candidly about the case.
"We are just as upset, frustrated and heartbroken as everyone else. And I am losing my parents, my brother and my children's aunt and sister-in-law on top of this," she said.
Cassie provided insight into a timeline that continues to develop. She says on August 17, five days after Brian and Gabby were captured on Moab police bodycam footage following an argument, her brother flew home and emptied out a storage unit. 
"He was telling me where they were going next. I Facetimed with Gabby and the kids on that trip," Cassie recalled. 
The attorney for Brian's parents said in a statement that he cleaned out the storage unit so the couple could save money as they looked toward extending their road trip. 
RELATED: Brian Laundrie search: Could parents face obstruction, accessory charges?
Cassie says the last time she saw and spoke to both Brian and her parents was on September 6 during a camping trip at Fort De Soto. She says she did not know Gabby was missing until a detective called her on September 11.
"Did he say he got into a fight with Gabby? No, nothing. That was just about as a surprise to us, too. We are unfortunately in the dark, too, just as much as everybody else. More so," Cassie said. 
MORE: Brian Laundrie's family says this is why he went to Florida without Gabby Petito
Former FBI agent and current lawyer Stuart Kaplan says Cassie seems sincere.
"To be quite frank, I found Brian Launrie's sister seemingly was very credible and very believable," Kaplan said. 
He says the FBI will be looking into the recording to see if her statements match up. 
"This is a very very serious case. There's a lot of twists and turns, and the reality is the only one who knows what happened is Brian Laundrie and, unfortunately, Gabby Petito who is dead," Kaplan said.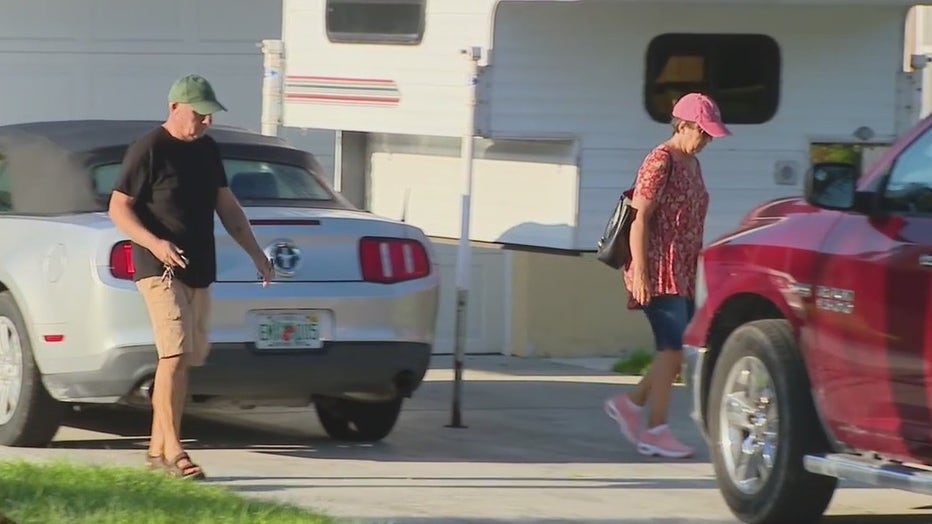 Brian Laundrie's parents leaving their North Port home
As investigators work to find Brian, Cassie appeared on ABC News, asking her brother to do the right thing. 
"I would tell my brother to come forward and just get us out of this horrible mess." 
Cassie says she hopes her brother is alive. She and her husband said they would like to give their sons some answers so they can see their grandparents again.
MORE COVERAGE: