Frontier joins United to make family seating easier on flights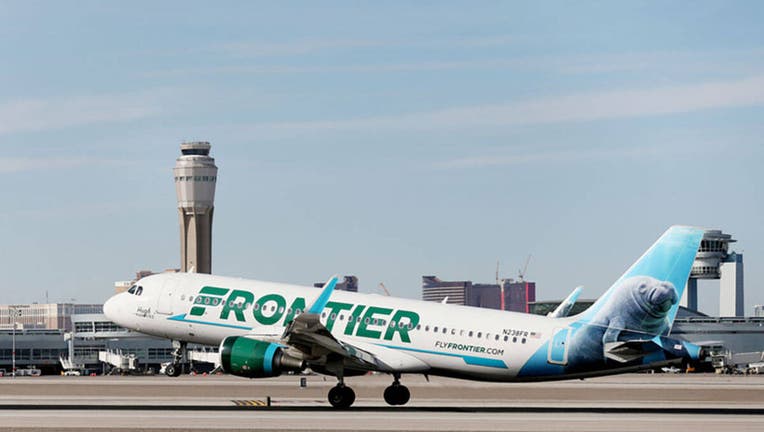 article
DENVER - Frontier Airlines announced Tuesday that it will take steps to make it easier for families to sit together on flights.
The company announced in a news release that at least one parent will automatically be seated with any child within their family who are under the age of 14 for free. The airline will automatically seat a young child with their parent before the check-in window opens. 
"We recognize the importance of seating children next to an adult with whom they are traveling," Daniel Shurz, Frontier's senior vice president said. "Since last October, we have been doubling down on our efforts and further enhancing our system for ensuring a parent is seated with any children under the age of 14 in their family group. The system is working well and we are receiving positive feedback."
RELATED: United Airlines changes family seating policy
United Airlines is also making it easier for families who are looking to sit next to their younger children.
The Chicago-based airline announced Monday that its new seat map feature will help seat kids under 12 years old next to an adult in their party for free. This includes customers who purchase basic economy tickets, the airline said.
The airlines' moves come less than a year after federal officials urged airlines to ensure that families, especially those with young children, are able to sit together with no extra fees.
Last July, the Transportation Department issued a notice that said carriers "do everything in their power to ensure that children who are age 13 or younger" are next to an adult in their party at no extra cost.
However, Airlines for America – an industry trade group representing the largest U.S. carriers – previously noted that airlines "have always worked to accommodate customers who are traveling together, especially those traveling with children, and will continue to do so."
President Joe Biden is also taking aim at hidden fees airlines passengers may see. 
RELATED: Biden's Junk Fee Prevention Act aims to cut hidden costs
Earlier this month, the White House released additional information for the Junk Fee Prevention Act, which aims to crack down on "fees that cost American consumers billions of dollars a year," according to a White House news release. 
The junk fee act will concentrate on four specific avenues which include:
Online concert, sporting event, and other entertainment ticket fees
Airline fees for family members to sit with young children
Early termination fees for TV, phone, and internet service
Surprise resort and destination fees
According to the White House, junk fees are "designed either to confuse or deceive consumers or to take advantage of lock-in or other forms of situational market power."
Catherine Stoddard, FOX Business and the Associated Press contributed to this report. This story was reported from Los Angeles.