Franken, Klobuchar break with Obama, vote against spending bill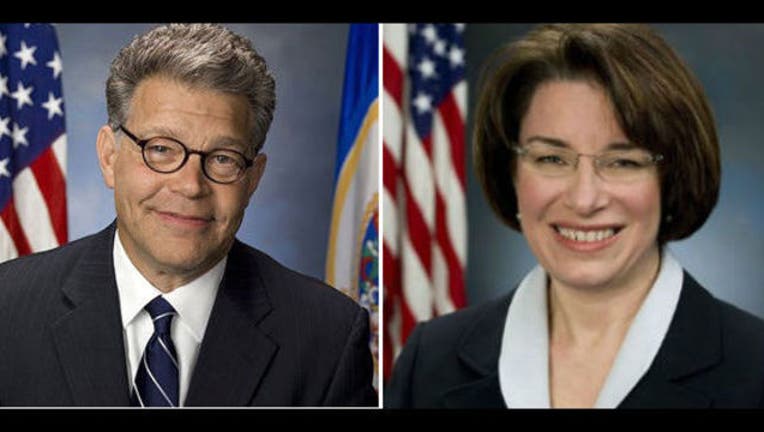 article
Last night, Al Franken and Amy Klobuchar joined 19 other Senate Democrats in voting against a $1.1 trillion spending bill to fund the federal government through next September.
The bill has the support of President Obama, though he told reporters on Friday he isn't thrilled with it.
"This, by definition, was a compromise bill," Obama said. "This is what's produced when we have the divided government that the American people voted for. There are a bunch of provisions in this bill that I really do not like."
In a statement released after the vote, Franken said he's particularly opposed to a provision in the bill that will again allow banks to trade their riskiest financial instruments with the protection of the Federal Deposit Insurance Corporation. That regulation, which was part of the Dodd-Frank Wall Street reform act passed in the wake of the 2008 financial crash, was meant to ensure taxpayers wouldn't be on the hook to bail out banks anymore.
Obama is willing to swallow the rollback of that regulation if it keeps the federal government functioning, and he plans to sign the bill this week. Franken is not.
"I didn't support this spending bill because Minnesotans deserve a government that helps make the economy work for the middle class and those aspiring to be in the middle class -- not a government that puts U.S. taxpayers on the hook to bail out Wall Street," Franken said. "This bill reverses important rules that were put in place after the 2008 financial crisis, putting tens of millions of Americans back at risk. And this bill further erodes our nation's campaign finance laws by giving wealthy individuals even greater influence in our election system. After closely studying the legislation, I could not in good conscience vote for it."
With regard to the second to last sentence in Franken's statement, the spending bill also contains a provision raising the amount donors can contribute to political parties for national conventions, election recounts, and headquarters buildings.
h/t -- Fox News