Former Minnesota sports radio personality charged with assault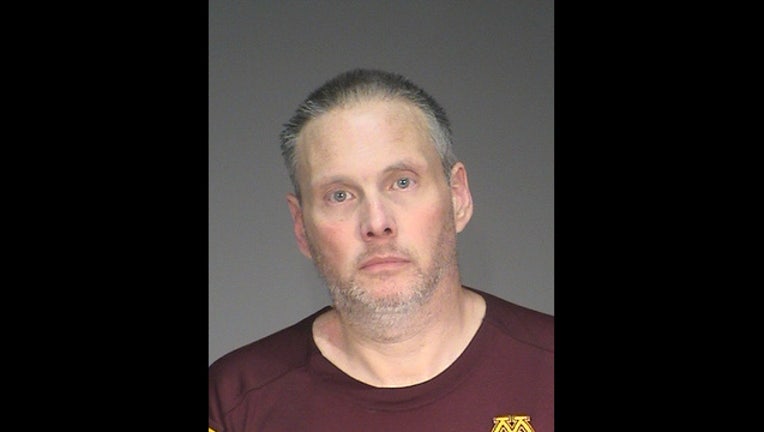 WASHINGTON COUNTY, Minn. (KMSP) - A former Twin Cities sports radio personality appears to be in trouble with the law once again.
Jeffery John Dubay, 49, was charged with third degree assault and fifth degree domestic assault. Cottage Grove police arrested Dubay and booked him into the Washington County Jail on Aug. 2 at 8:14 p.m. 
According to the criminal complaint, Dubay was living in the victim's basement at the time of the incident. He and the victim had had a sexual relationship in the past, and it made her upset when he brought women to the house. 
The night of the alleged assault, Dubay reportedly brought a woman into the house. The victim asked Dubay to ask the woman to leave. It was then Dubay became angry and shoved the victim to the floor. The victim has bilateral prosthetic legs and had a hard time getting her balance. While she was on the floor Dubay punched her several times, causing her to lose a tooth, according to the complaint.
Additional details from the complaint say Dubay left the house and tried to hide from police, but was eventually caught. He told police that the victim was the aggressor, but the woman he invited over was the one to alert police and said Dubay was assaulting the victim.
On Facebook Dubay contradicted the events in the complaint.
"I was recently wrongfully accused of assault in Washington County," Dubay posted. "You are likely to hear details that are not true and will be refuted by the only eyewitness. Be assured I will appear in court and defend vigorously, as I am absolutely not guilty of the charges. Thank you for your support."
Dubay was released on Aug. 9 on bail.
Dubay was once a radio co-host on KFAN, but was fired when he was arrested for cocaine possession in 2008. Last year, Dubay was sentenced to jail and probation in a methamphetamine case.