Former Acting Attorney General Sally Yates to lead ketamine investigation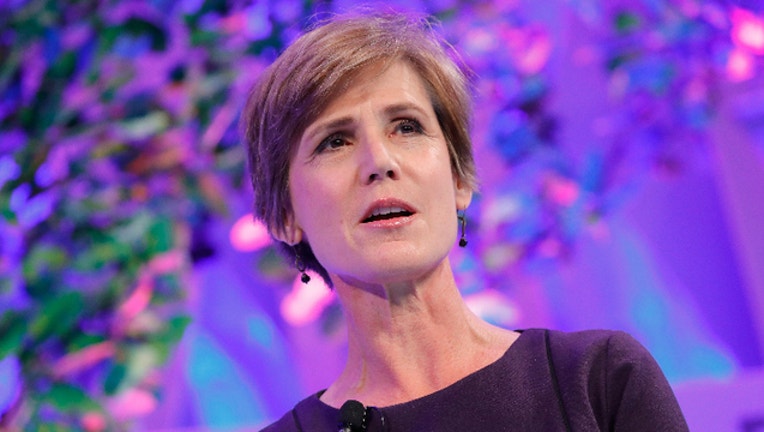 article
MINNEAPOLIS (KMSP) - Former Acting Attorney General Sally Yates will be leading the independent investigation into EMS personnel and the Minneapolis Police Department after a draft report surfaced, claiming EMS workers used ketamine to subdue subjects at the request of police. 
Minneapolis Mayor Jacob Frey and Chief Medaria Arradondo made the announcement Friday that Yates will be looking into the "communication" between the two agencies.
Thursday at a the City Council's Public Safety Committee meeting, community members called for accountability and for an independent investigation.
Yates was appointed as Acting Attorney General by President Barack Obama and was set to stay in that role until current Attorney General Jeff Sessions took the office. President Trump fired her in January of 2017 after she declined to defend the travel ban. She is currently a partner at King & Spalding, a global law firm.
"Sally Yates' record speaks for itself. She has dedicated her life to unearthing the truth, and delivering justice," said Frey in a statement. "There's no time to waste in launching our independent review of the interaction between Minneapolis cops and medical personnel, and I am confident that Ms. Yates is the highest caliber candidate to lead a thorough investigation." 
"I am pleased that Minneapolis will have the fair, trusted and impartial leadership of former Acting Attorney General Ms. Sally Yates," said Arradondo in a statement. "Ms. Yates will examine the MPD's protocols and duty interactions with our local Emergency Management Services personnel. With her impeccable career of service, her character above reproach and highly skilled investigative experience, I am confident that the people of our great city will accept and receive her work in this important matter as being thorough, honest and conclusive."
"The City has asked us to conduct a thorough independent investigation and has pledged its full cooperation," said Yates in a statement. "We have been entrusted to review this important matter fairly and impartially, and to call it like we see it, and that's exactly what we're going to do."