Florida women arrested after fight in which woman's ear was bitten off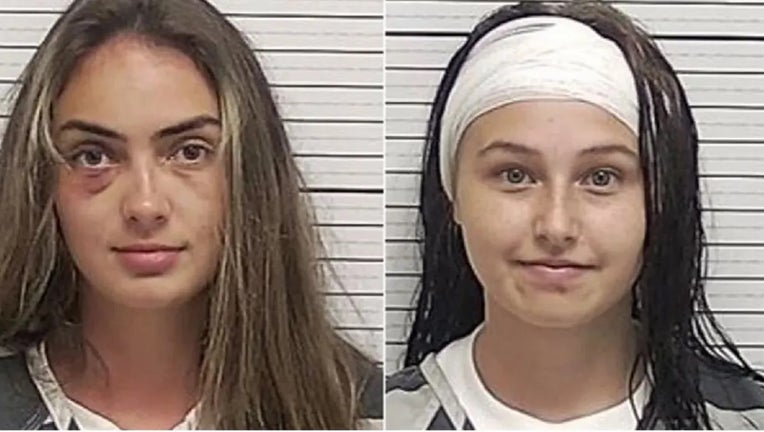 article
Two women were arrested in connection with a July 4 fight that resulted in one of them biting part of the other's ear off, Florida authorities said. 
Dixie Stiles, 18, was charged with battery – touch or strike – and Macy Regan, 23, has been charged with felony battery causing bodily harm, the Bay County Sheriff's Office said Thursday. 
Deputies encountered the pair when they responded to an assault and battery call at 6530 Olokee St. in Callaway. An investigation revealed there was an unsupervised house party being thrown at nearby 6526 Olokee St. by minors, authorities said. 
Just after midnight, a fight happened involving several men in a yard at the 6526 residence. 
WOMAN'S REMAINS FOUND NEAR FLORIDA COAST IN 3 SUITCASES AT DIFFERENT LOCATIONS
Regan was trying to leave to walk to her home at the 6530 address when she was confronted by Stiles, who accused her of stealing alcohol and vape pens, deputies said. 
FIGHT BREAKS OUT AT FLORIDA MOVIE THEATER OVER SEATS: VIDEO
At some point, Regan allegedly pulled out a 9mm handgun from her waistband. Stiles shoved the firearm away and a fight ensued. 
During the fight, Regan bit off the top of Stiles' ear, authorities said.
The ear was unable to be reattached. Multiple bruises and lacerations were also inflicted during the fight, the sheriff's office said.