Fitz and the Tantrums among bands to play concert on Nicollet Mall during Final Four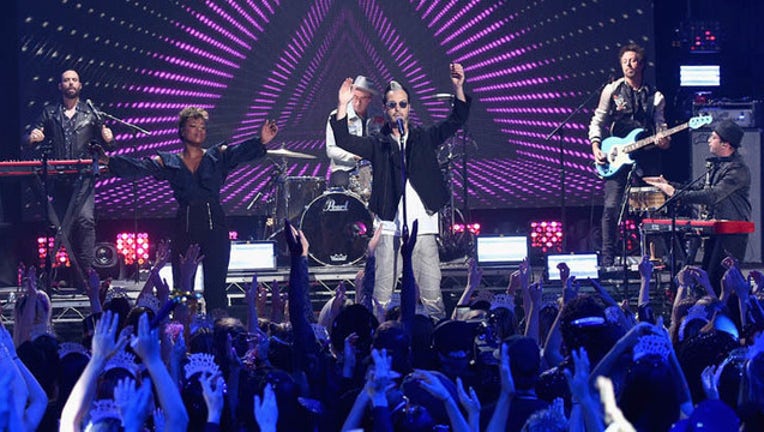 MINNEAPOLIS (FOX 9) - Here's news to make your hands clap.
Three bands will be taking the Tip-off Tailgate stage on Nicollet Mall as part of the Final Four fun next weekend.
The Minneapolis Final Four Local Organizing Committee announced Fitz and the Tantrums and Twin Cities bands Belladiva and Good for Gary will be performing on the stage. All of the concerts are free.
Belladiva will play two sets on Friday, April 5 at 7:30 p.m. and 8:45 p.m. On Sunday, April 7 Good for Gary is scheduled for two sets at 5:15 p.m. and 6:30 p.m. On Monday, April 8, the day of the national championship game, Fitz and the Tantrums will play at 6 p.m. The stage is located at Nicollet and 11th Street.
In addition to the live music, there will be numerous fan activities along Nicollet Mall including a Final Four trivia contest, a DJ, crowd karaoke, a talent contest and more.
Ahead of the semifinal games on Saturday, there will be team pep rallies and viewing parties. There will also be pep rallies on Monday for the teams in the championship as well as a postgame celebration.
The Tip-off Tailgate along Nicollet will be open at the following times:
Friday: 4 p.m. to 10 p.m.
Saturday: 2 p.m. to 10 p.m.
Sunday: 2 p.m. to 8 p.m.
Monday: 4 p.m. to midnight
For more details, click here.