First 2015 baby born at Region's is a girl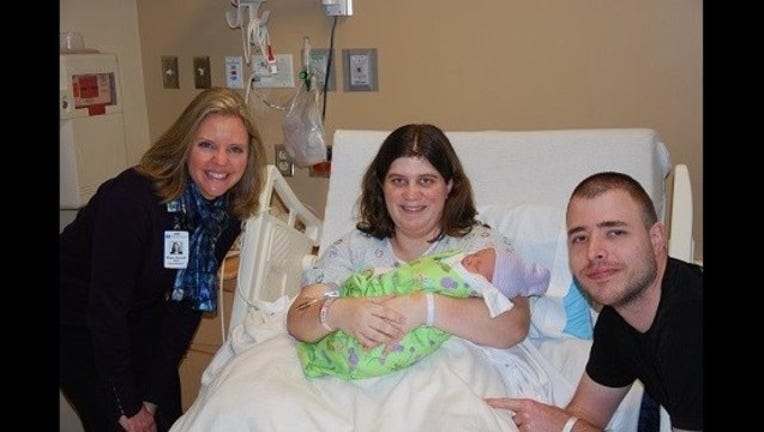 article
It's a girl! And Madison Grace Burkhardt is the first baby born at Regions Hospital in 2015, the hospital said Thursday.
She was born at 1:22 a.m. and is a healthy weight of 7 pounds, 9 ounces, and 20 inches long. Madison's two older sisters were also born at Regions Hospital – her parents are Megan and Chris Burkhardt.
The hospital delivers nearly 2,500 babies at their birth center each year.
Pictured from left: Megan Remark, President and CEO of Regions Hospital, and the Burkhardt's.