Fighting Hawks is new University of North Dakota nickname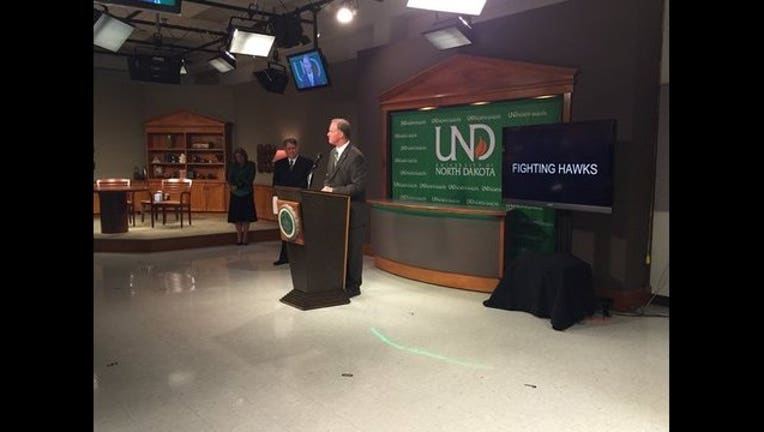 article
(KMSP) - The votes are in, and Fighting Hawks is the new nickname of the University of North Dakota. Fighting Hawks beat-out the Roughriders to replace the retired Fighting Sioux nickname. Nodaks, North Stars and Sundogs were other nicknames eliminated in earlier voting.
Total votes: 27,378
Fighting Hawks: 15,670 votes (57.24 percent)
Roughriders: 11,708 votes (42.76 percent)
The only people allowed to vote were UND students, employees, alumni, donors, retirees and season ticket holders.
"We are pleased to be able to announce the selection of a new nickname, Fighting Hawks, and bring this process, in which so many people have participated, to a successful conclusion," UND President Robert Kelley said. "We especially appreciate the two nickname committees who worked so hard during this past year to make this a transparent, inclusive process that led to a short list of potential nicknames. Now, the voters have spoken, and they have told us that Fighting Hawks should be that new nickname. This is an appropriate choice, as Fighting Hawks symbolizes the competitive spirit of our athletes, the perseverance of the North Dakota spirit, and the continual ascendancy of the University and the state."
UND will now begin the process of developing a logo to accompany the Fighting Hawks name.