Female Lakeville South student tries out for boys' tennis team after months-long dispute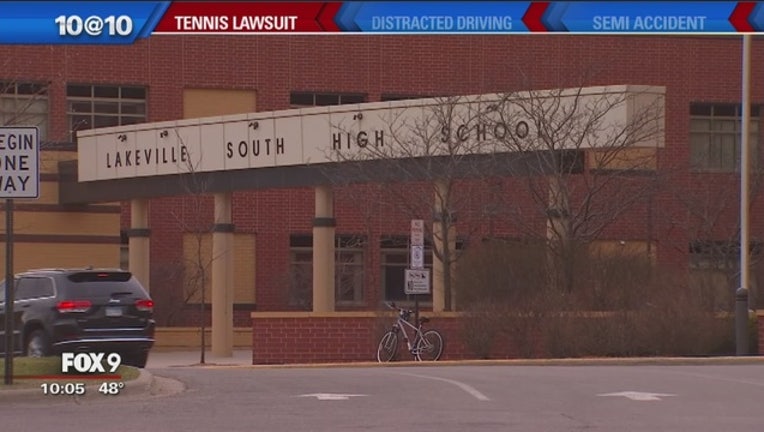 article
LAKEVILLE, Minn. (KMSP) - A female student at Lakeville South High School is trying out for boys' tennis following a months-long dispute between the student and school leaders. But all sides reached an agreement, allowing the senior to try out on Wednesday afternoon.
The dispute started when the senior pulled out of tryouts for girls' tennis last fall, saying she had issues with the head coach. But the school and student disagreed over whether she was eligible to try out for the boys' team this spring.
This week, the student's lawyers filed a lawsuit.
At issue were Minnesota State High School League bylaws, including one that says "students may not participate in more than one interscholastic season in a given sport in a school year."
The student's lawyers argued the few hours she spent trying out for the girl's team did not constitute participation. They also criticized the process for denying the student, arguing rules weren't being sufficiently applied to ensure due process.
The legal filings did not suggest the student's gender influenced decision making. And a school district spokesperson told Fox 9 the district has had "a few girls compete on boys' sports teams over the years."
On Wednesday afternoon, shortly before try-outs were scheduled to begin, an agreement was reached. The district sent Fox 9 a statement: "Lakeville South High School has consistently deferred to the MSHSL in its interpretation of eligibility. This matter was resolved this afternoon between the MSHSL and the attorney for the parents of this student. The Minnesota State High School League determined the student-athlete to be eligible to participate on the boys' tennis team and is, consequently, attending practice this afternoon."
The student's mom told Fox 9 she was looking forward to moving on, appreciative of the MSHSL, and wished the boys' team luck this season.
READ THIS NEXT - Audit of Minnesota high school sports transfers finds lack of consistency, transparency