Female genital mutilation bill passes Minnesota House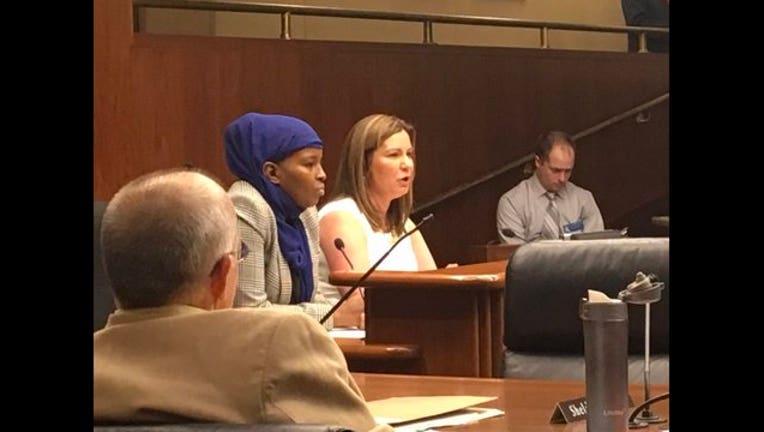 article
ST. PAUL, Minn. (KMSP) - A bill that adds to the criminalization of female genital mutilation in Minnesota passed the state House of Representatives Monday by a vote of 124-4.
Female genital mutilation is already illegal according to Minnesota law, but currently there are no repercussions for parents who subject their girls to the procedure.
The bill makes it a felony for a parent, guardian or person legally responsible for a child to knowingly allow children to undergo female genital mutilation. The bill would also require mandatory reporting of suspected female genital mutilation and make it justifiable for a child to be taken into protective custody.
The penalty for the person who performs female genital mutilation would also increase under the bill.
"The penalty for committing this heinous act to children should be strict," Rep. Mary Franson, R-Alexandria, the author of the bill, said in a statement. "There is no place for FGM in our communities. Children, like adults, deserve the same protections from oppression."
The bill introduced after two Detroit-area doctors were charged in federal court for allegedly performing female genital mutilation on two seven-year-old girls from Minnesota.
Dr. Jumana Nagarwala was charged with six crimes, including conspiracy to bring the girls across state lines, carrying a minimum sentence of 10 years in prison.
A second Detroit-area doctor, Fakhruddin Attar, and his wife, Farida Attar, 50, were both arrested and have been charged with conspiring to perform female genital mutilations on minor girls out of Dr. Attar's medical clinic in Livonia, Mich. Authorities believe the husband and wife arranged and assisted in the procedures performed by Dr. Nagarwala.
TIMELINE
May 15, 2017 - Bill passes Minnesota House of Representatives 
May 3, 2017 - Female genital mutilation bill passes Minnesota House committee
April 28, 2017 - Rep. introduces bill to hold parents accountable for female genital mutilation
April 13, 2017 - Detroit doctor charged with female genital mutilation of 2 Minnesota girls
April 14, 2017 - Child protection petition filed for Minnesota victim of female genital mutilation
April 21, 2017 - 2nd doctor arrested in Minnesota girls' genital mutilation case
April 22, 2017 - Grand jury indicts 3 in Metro Detroit for female genital mutilation
April 27, 2017 - Not-guilty plea for doctor in Detroit genital mutilation case