Feds investigating suspicious fire at Brooklyn Center home with 'Trump 2020' sign
BROOKLYN CENTER, Minn. (FOX 9) - Federal authorities are helping investigate a suspicious fire at a home in Brooklyn Center, Minnesota that had a large "Trump 2020" sign. 
Police and firefighters were called to the home on the 6900 block of Morgan Avenue North shortly before 4 a.m. Wednesday on a report of an explosion, according to the Brooklyn Center Police Department. Firefighters quickly extinguished the fire, but a detached three-car garage and three vehicles were destroyed as well as a large "Trump 2020" sign. Luckily, no one was injured.
Security footage shows the moments homeowners Dennis and Deana Molla ran outside to find their garage and several cars on fire.
"If we didn't wake up, I feel it could have gotten to our house," Dennis said.
Police also said officers noticed fresh spray paint on the garage that included "Biden 2020", "BLM" and a capitol letter "A" with a circle around it - a symbol for "anarchy" - before the garage burned down.
"We live in the greatest country in the world and the greatest thing about America is we have the right to say what we want to say and not be attacked for it, and that's totally been violated," Deana added.
The couple said this is the first time they've ever put a political sign up, and with two small children at home, they say this likely is the last time.
"If It's really because of the flag, I wouldn't have gotten it. I don't want to deal with this at all," Dennis said.
The Bureau of Alcohol, Tobacco, Firearms and Explosives and the FBI are helping investigate the fire, which authorities have deemed suspicious.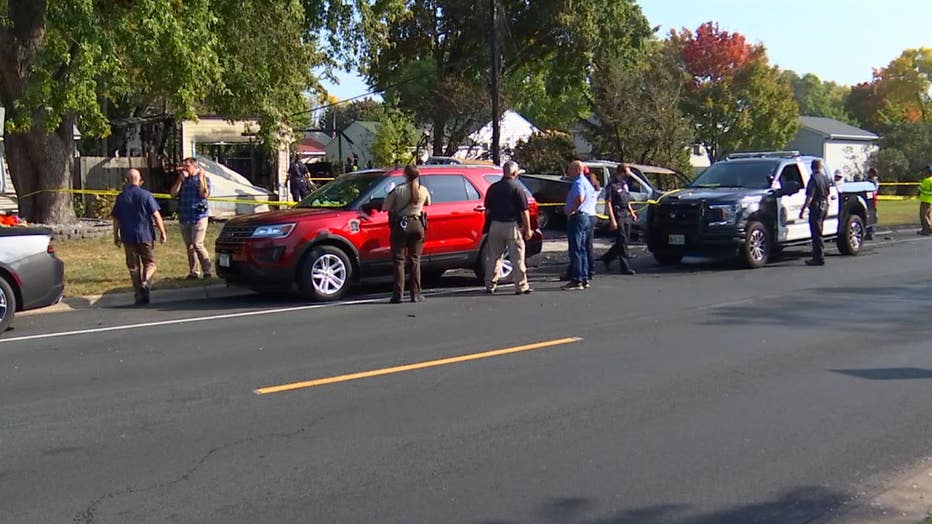 The ATF and FBI are assisting Brooklyn Center Police and Fire in the investigation of an explosion and fire at a home that had a large Trump 2020 sign (FOX 9)
The Minnesota Arson Reward Project is offering rewards of up to $5,000 for information leading to the identification of those responsible for the fire. The Arson Hotline Number is 1-800-723-2020.