Father calls for justice in police shooting death of Justine Damond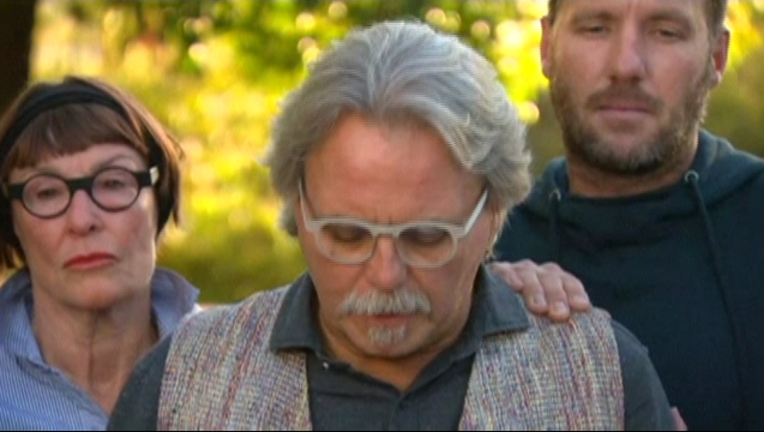 article
MINNEAPOLIS (KMSP) - The family of Justine Damond made their first public comments in Sydney Tuesday after their daughter was fatally shot by a Minneapolis police officer over the weekend.
John Ruszczyk, Justine's father, said the family is still trying to come to terms with what has happened. 
"Justine, our daughter, was so special to us and to so many others," John said. "We went down to Freshwater Beach this morning and saw the blackness change to light. Justine was a beacon to all of us. We only ask that the light of justice shine down on the circumstances of her death."
A family friend continued with a statement asking people to respect the family's privacy.
Meanwhile, Justine's fiancé continues to call on the Minneapolis police department for answers.
"Our hearts are broken and we are utterly devastated by the loss of Justine," Don Damond said at a press conference on Monday. 
Don said Justine called 911 around 11:30 p.m. on Sunday night to report what she believed was a sexual assault in the alley by her home. Sources say two officers in a single squad car drove down the alley behind her house on Washburn Avenue South with their windows down and guns ready.
It is not clear if Justine startled the officers as she approached the driver's side door, but sources say the officer in the passenger seat fired his weapon across his partner, killing the spiritual counselor and yoga instructor. She was not armed. 
Hennepin County Medical Examiner says she died from a gunshot wound to the abdomen.
Neighbors and civil rights groups are demanding to know why the officers' body cams were not on. The BCA also says dash cam video did not capture the shooting.
The American Civil Liberties Union is now asking for the audio from the entire police call to be released to the public.