Father and daughter drown at Duluth beach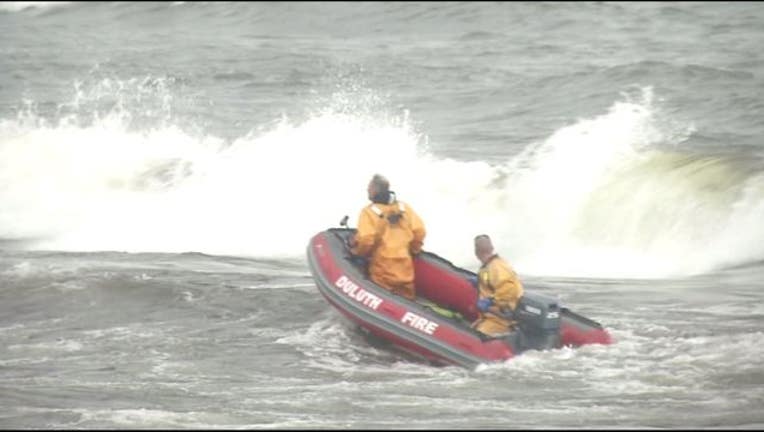 DULUTH, Minn. (KMSP) - A Wisconsin father and daughter pulled from Lake Superior in Duluth, Minnesota, died in an apparent drowning, according to the St. Louis County sheriff's office.
Around 4:20 p.m., crews responded to a water emergency near the Park Point Beach House. The 911 caller said two people swimming were "in distress."
When authorities arrived, a girl told officials her father and sister disappeared in the waves and hadn't resurfaced for several minutes.
Five total rescue boats helped with the search, slowed down by 5 to 7 foot waves hitting near the shore.
Responders pulled the 10-year-old from the water around 5:15 p.m. They found the father later. Both were later pronounced dead.
St. Louis County officials identified the victims as 38-year-old Ryan Paul Fuglie of Osceola, Wis. and 10-year-old Lily Elizabeth Fuglie of Hudson, Wis.
The case is still under investigation.