Eye drops recall: Deadly bacteria outbreak linked to vision loss, removal of eyeballs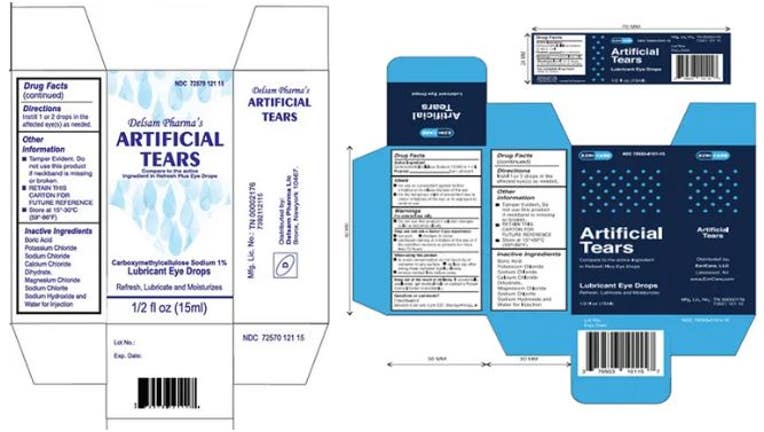 article
A drug-resistant bacteria outbreak linked to over-the-counter eye drops has sickened 68 people in 16 states and caused vision loss, eyeball removals and one death.
The U.S. Centers for Disease Control and Prevention shared an update on the EzriCare Artificial Tears and Global Pharma Healthcare's Artificial Eye Ointment recalls this week. The recall was first issued in early February and was later expanded to include the eye ointment.
The infections were caused by a bacteria called Pseudomonas aeruginosa. It's the first time the rare and "extensively" drug-resistant bacteria has spread in the U.S.
READ MORE: Eye ointment used for dry eyes recalled over risk of infection, blindness
According to the CDC, 37 cases were linked to clusters at four healthcare facilities. Eight people have reported vision loss, and four have had an enucleation, or surgical removal of the eyeball. One person has died.
Some of the infections were found in blood, urine and lungs.
So far, infections have been identified in California, Colorado, Connecticut, Florida, Illinois, North Carolina, New Jersey, New Mexico, New York, Nevada, Pennsylvania, South Dakota, Texas, Utah, Washington and Wisconsin.
Investigators detected the outbreak strain in open EzriCare bottles, but patients reported using over 10 different brands of artificial tears. Some used multiple brands.
The outbreak is considered particularly worrisome because the bacteria driving it are resistant to standard antibiotics, but a newer antibiotic named cefiderocol did seem to work.
What are the symptoms of Pseudomonas aeruginosa?
The CDC says to stop using the recalled products until further notice. Anyone who has used the eye drops or eye ointment and has signs of an eye infection should seek care immediately.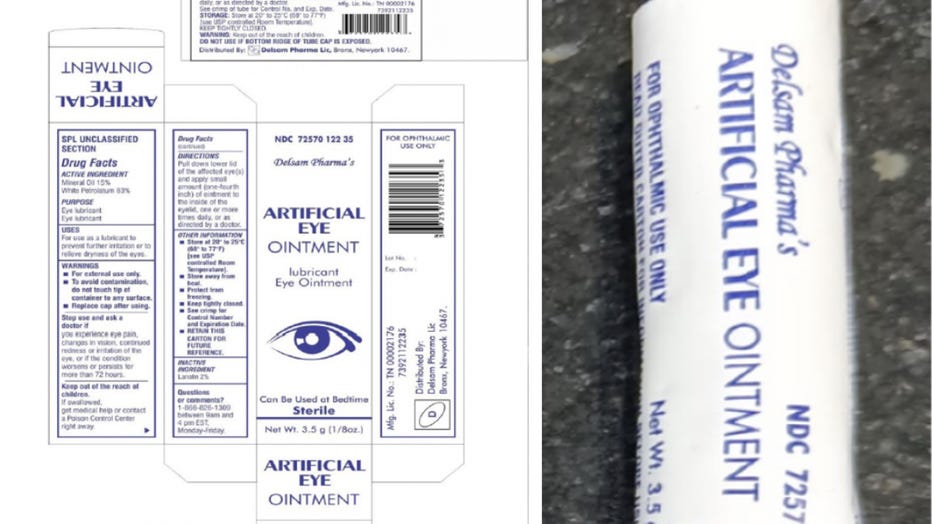 The Batch No. H29 of Artificial Eye Ointment, distributed by Delsam Pharma, is pictured in a provided photo. (Credit: FDA / Global Pharma Healthcare)
Eye infection symptoms may include:
Yellow, green, or clear discharge from the eye
Eye pain or discomfort
Redness of the eye or eyelid
Feeling of something in your eye (foreign body sensation)
Increased sensitivity to light
Blurry vision