Epic home run victory dance spreads smiles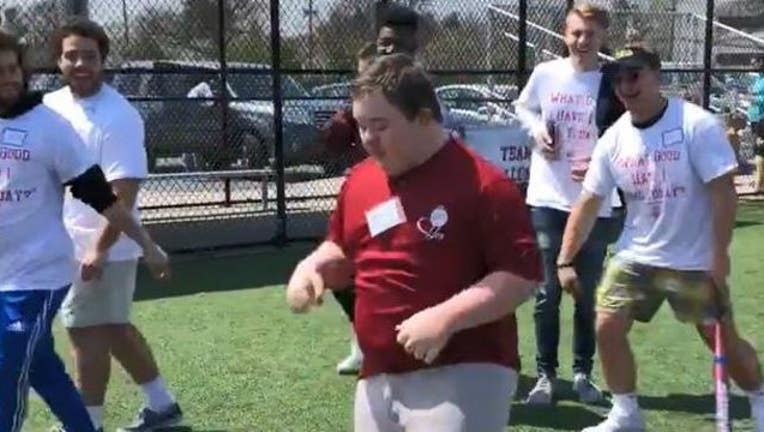 article
An epic homerun victory dance is going viral online. 
Billy, who plays in the League of YES, has Down Syndrome. 
After he hit his homerun and rounded the bases - he showed off his dance moves as he headed toward home. Volunteers were delighted, and joined in the fun! 
Executive Director at League of YES, Kristine Squitieri Fitzpatrick, posted the video saying "Best video of the day, watch the end for the dance."
League of YES is a program out of Forest Hills, New York. Its mission is to provide baseball programs for people with disabilities. "Our objective is to provide an opportunity for those individuals to experience the joy and benefits that come from playing our national pastime."