Engine failure forces plane to land on Utah highway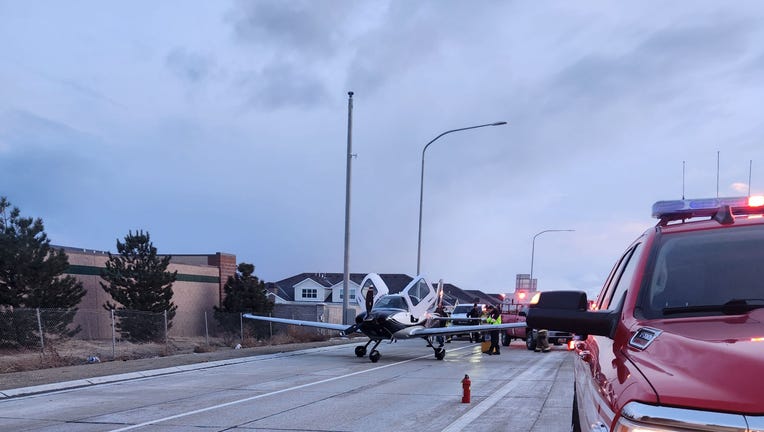 article
SOUTH JORDAN, Utah - A couple of friends were forced to land their place on a highway in Utah last week. 
South Jordan Police said the incident happened Monday around 5:50 p.m. local time. 
Authorities said a single-engine aircraft, Cirrus SR22T, made an emergency landing on Bangerter Highway and traveled some distance before stopping on the off-ramp to the South Jordan Parkway. 
RELATED: Nepal airplane crash possibly caused by pilot choosing wrong lever
Two male friends, between 30 and 40 years old, were inside and said they were coming from Phoenix and were heading to Ogden-Hinckley Airport. 
The friends told investigators that their plane had engine failure and was hoping to land at South Valley Regional Airport in West Jordan, but then realized they would not have made it. 
Authorities said, fortunately, vehicles on the highway spotted the aircraft and made room for it to safely land without damaging the road or property.
No injuries were reported. 
The plane was then towed off the highway to the South Valley Regional Airport for inspection. 
This story was reported from Los Angeles.