Elementary school in Apple Valley wins WILD pep rally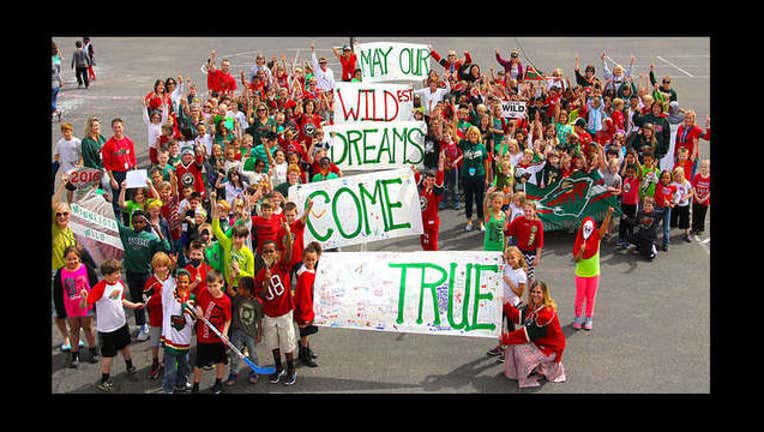 article
An elementary school in Apple Valley, Minn. has won a Wild-themed pep rally with mascot Nordy that will take place today at 3 p.m. All the kids will also be receiving official Round 2 Playoff Rally Towels.
Westview Elementary is one of two winning schools of the first-ever "Wild Playoff Spirit" contest. A total of eighty schools submitted photos into the contest to win a Wild pep rally. 
"Just like the Wild, Westview worked together as a team to come up with our photo idea," Principal Tami Staloch-Schultz said. "We had many staff and students collaborating together to make the photo a success. We are so excited that we get to have our WILDest dreams come true!"
The other winning school is Minnewaska Area Elementary in Glenwood, Minn. The elementary will be receiving a Wild team-autographed State of Hockey flag to display in their school.
"Each school demonstrated incredible enthusiasm, creativity and team spirit," John Maher, Wild Vice President of Brand Content and Communications John Maher, said. "It was certainly difficult to pick two winners as all of the entries were really impressive and unique."