Edmund Fitzgerald sinking remains a Great Lakes mystery 40 years later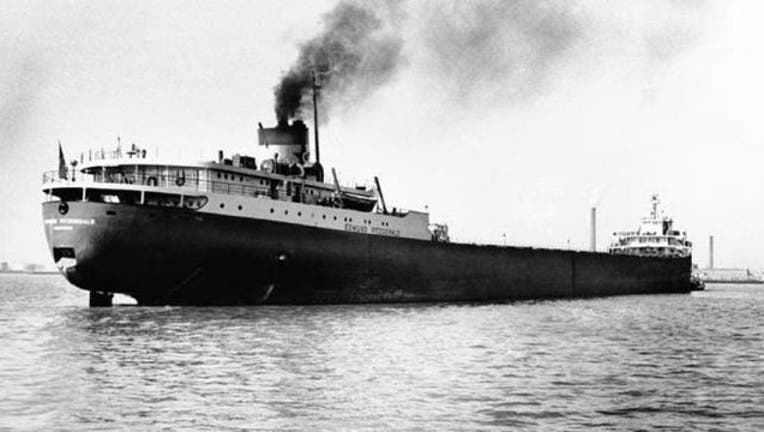 article
It was exactly 40 years ago Tuesday when "the winds of November came early" and took the legendary Great Lakes freighter Edmund Fitzgerald and 29 souls to the bottom of Lake Superior, a disaster memorialized in book and song that remains mired in maritime mystery.
The 729-foot ore-carrier, called the "Queen of the Great Lakes" sank during a brutal storm on the eastern section of the lake, but the exact cause of its demise continues to elude experts and historians. From the plausible explanations offered in Gordon Lightfoot's haunting classic, "The Wreck of the Edmund Fitzgerald," to crackpot theories involving space aliens, theories abound as to what caused one of the 20th century's best-chronicled American shipwrecks.
"There were no survivors and no witnesses and we will never know, definitely, what happened on Nov. 10, 1975," Fredrick Stonehouse, the author of the 1982 book "The Wreck of the Edmund Fitzgerald," told FoxNews.com. "We do know that the crew must have thought, 'We're hurt, and there's not a damn thing we can do about it.'"
The storm that day, by any measure, was horrible. But despite boasting 90 mph winds and waves measuring 25 feet, the vessel, laden with taconite pellets and headed from Superior, Wis., to Detroit (and not Cleveland, as Lightfoot sang), should have been able to survive, according to many historians. Its captain was the experienced E.R. McSorley and it was being followed by another ship, the Arthur M. Anderson, which never heard a distress call.