Eagles fans donate to Mike Zimmer Foundation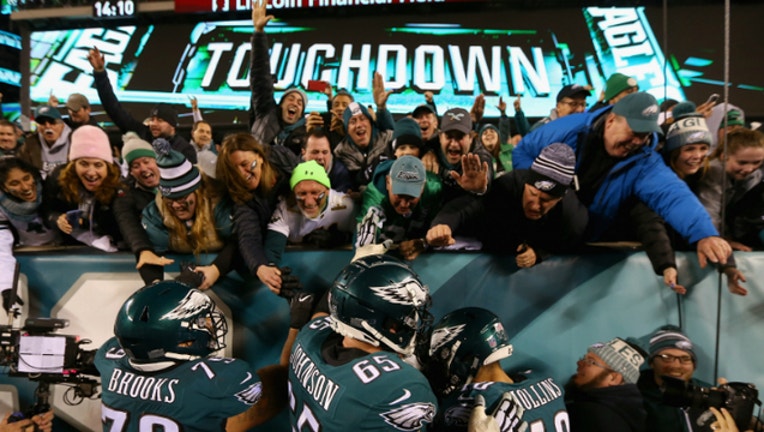 article
EDEN PRAIRIE, Minn. (KMSP) - After a series of reports of Philadelphia Eagles fans treating visiting Minnesota Vikings fans with less than brotherly love, a growing number of Eagles fans are working to flip the script.
Eagles fans are donating to Vikings head coach Mike Zimmer's charity, The Mike Zimmer foundation. According to Corri Zimmer, who runs her family's foundation, as of 8:30 p.m. Wednesday Eagles fans have donated $12,900--and counting.
Many of the fans included messages along with their donations which apologize for the way the Vikings and their fans were treated at the game.
Some of the messages include:
"Thanks for being great opponents, from an Eagles fan with love."
"Happy to support a wonderful cause. Best of luck next season from a diehard Eagles fan."
"From Philadelphia with love – truly sorry for the way Vikings fans were treated in our city. We look forward to meeting you guys in the playoffs for years to come!"
This gesture is just the latest in a spirit of giving by football fans this postseason. Just last week, Vikings fans came together to donate more than $220,000 to charity foundation of New Orleans Saints punter Thomas Morstead for his sportsmanship in the divisional game against the Vikings. Morstead will be donating the money in person to Minnesota Children's Child Life Program.
At the end of the regular season, Buffalo Bills fans also donated thousands to Cincinnati Bengals quarterback Andy Dalton's foundation after his winning touchdown pass against the Baltimore Ravens. secured a playoff spot for the Bills.
The Mike Zimmer Foundation, created in memory of Coach Zimmer's wife, works to give back to Minnesota youth through scholarships, hosting free youth football camps and partnering with Minnesota Children's Cancer hospital.