Eagan police seek help finding Shorkie puppy stolen during burglary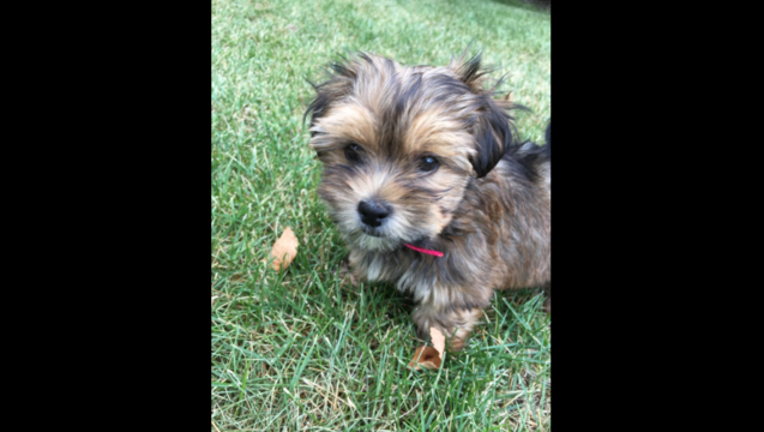 article
EAGAN, Minn. (KMSP) - A Shorkie puppy was stolen from a home in Eagan, Minnesota, during a burglary Tuesday night.
Eagan police report that on Tuesday night, a 10-week-old female Shorkie puppy was taken from a home on the 3600 block of Ridgewood Drive. Officers believe the suspect entered through an open garage and took the puppy, along with other valuables.
While some items were recovered near the home, but the puppy is still missing.
The Shorkie, a mix of a Shih Tzu and a Yorkshire terrier, is described as black and copper in color and responds to the name "Penny." She was wearing a pink collar when she was taken.
Anyone with information is asked to call the Eagan Police Department at 651-675-5700 or the tipline at 651-675-5799.