Driver fleeing police crashes, injures 6 in northeast Minneapolis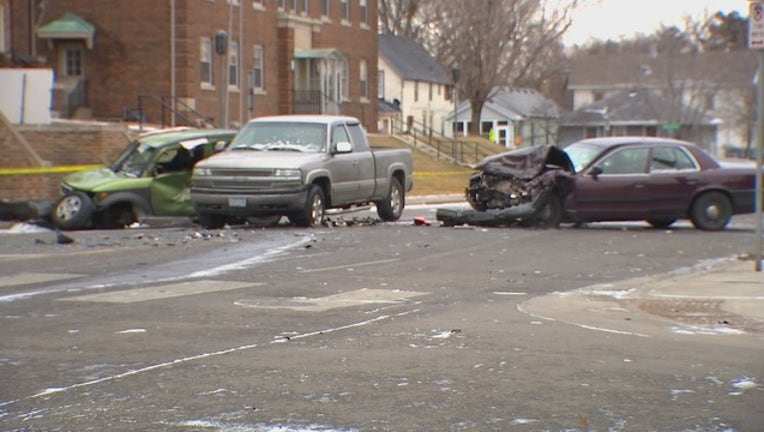 MINNEAPOLIS (FOX 9) - Police and the Minnesota State Patrol are investigating a crash that left six people injured Monday in northeast Minneapolis.
According to the Minneapolis Police Department, officers received a report of reckless driving around 12:11 p.m. Police pursued the car, but eventually called the chase off. Shortly thereafter, the driver crashed into another car at the intersection of University Avenue Northeast and 17th Avenue Northeast.
Six people suffered non-life threatening injuries in the crash.
Authorities say methamphetamine was found on the scene, and the driver is facing possible DUI charges among other charges.