Driver dead, passengers injured after striking bicyclist, fleeing in St. Paul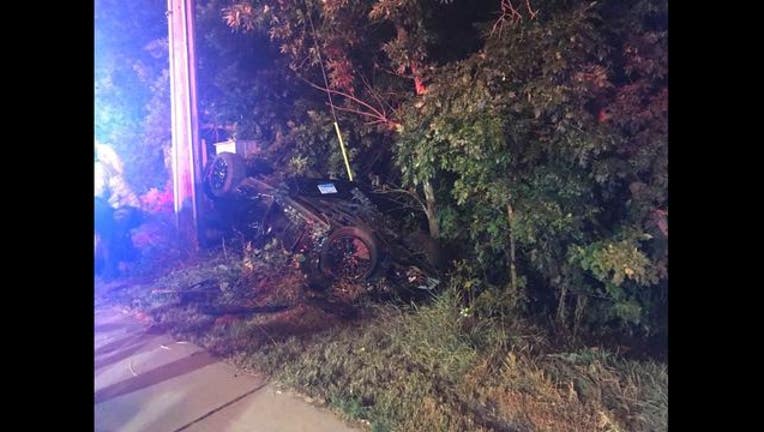 article
ST. PAUL, Minn. (KMSP) - A driver was killed and two others were injured following a rollover crash Sunday evening in St. Paul, Minnesota. 
The incident happened around 9:30 p.m. First, the driver struck a bicyclist on Maryland Avenue while taking the northbound ramp onto Interstate 35E, according to St. Paul Police Department spokesperson Mike Ernster. 
The driver then backed up off the ramp and continued westbound on Maryland Avenue. He ran a red light at the intersection of Maryland and the ramp from southbound I-35E, striking another vehicle that was coming off the freeway. 
The driver then lost control of his vehicle and it rolled, coming to a stop near the intersection of Maryland Avenue and L'Orient Street. 
The driver, identified as David Dudrey, 49, of St. Paul, later died from his injuries. Two passengers in the car were also taken to the hospital with non life-threatening injuries. The bicyclist suffered minor injuries in the crash. The other driver was not injured. 
The crash remains under investigation.