Dog found with gunshot wound in Douglas County, sheriff looking for owner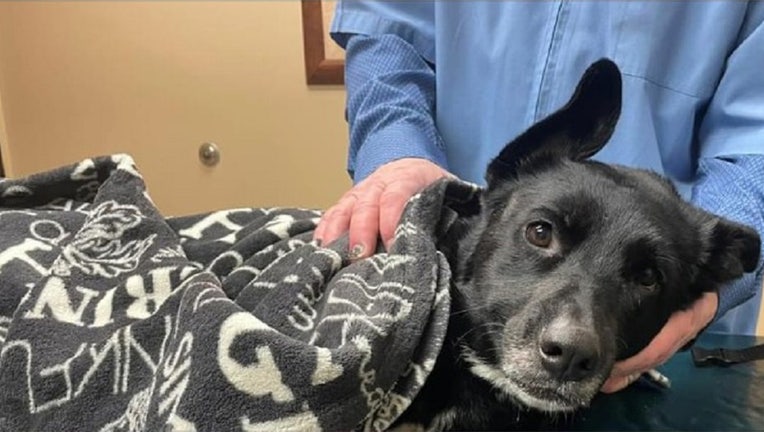 article
GARFIELD, Minn. (FOX 9) - The Douglas County Sheriff's Office is trying to reunite a dog with its owner after it was found with a gunshot wound on Wednesday. 
The black dog with white markings was found near County Road 56, west of Garfield, Minnesota, with a gunshot wound. The dog is currently being treated at a local veterinary clinic, but authorities don't know who the dog belongs to. 
"We're asking for the public's help in reuniting this pup with its owner," the sheriff's office said in a Facebook post.
Authorities say they don't know who is responsible for the shooting. The incident remains under investigation. 
The people who found the dog started a GoFundMe for veterinary expenses. 
Anyone with information about the shooting or the potential owner can contact Douglas County Sheriff's Office at 320-762-8151.