Doctors among 412 charged in largest opioid and health care fraud takedown in US history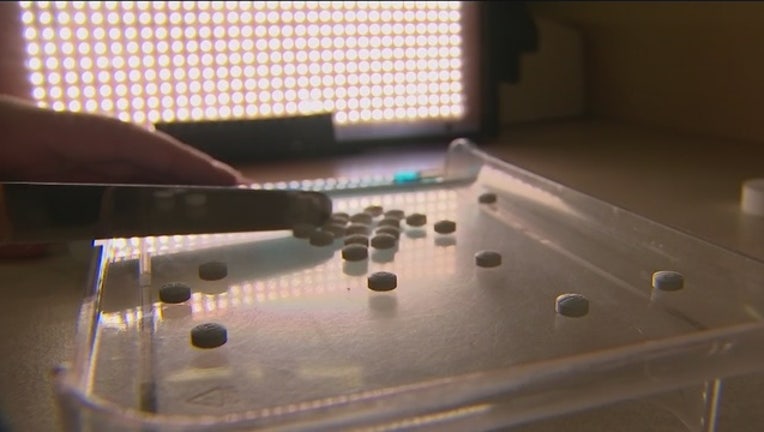 article
(KMSP) - The Justice Department has announced criminal charges against 412 people, including 115 doctors, nurses and other licensed medical professionals, for their roles in what Attorney General Jeff Sessions is calling the largest health care fraud takedown operation in American history.
The alleged health care fraud schemes involve approximately $1.3 billion in false billings. Of the defendants charged, more than 120 people, including doctors, were charged with opioid-related crimes, making this also the largest opioid-related fraud takedown in American history.
Some of the most troubling cases include:
RECRUITING ADDICTS: In Palm Beach, Florida, the owner and operator of an alleged fake rehab facility for drug addicts was charged in a scheme involving the submission of over $58 million in fraudulent medical insurance claims. The facility is alleged to have recruited addicts with gift cards, visits to strip clubs and casinos, and drugs.
PAINKILLERS FOR CASH: In Houston, Texas, a purported pain management clinic allegedly gave out prescriptions for cash. One doctor at this clinic allegedly gave out 12,000 opioid prescriptions for more than two million illegal painkiller doses.  According to the charges, approximately 60 to 70 people were seen daily, and were issued medically unnecessary prescriptions for hydrocodone in exchange for approximately $300 cash per visit.
POSING AS NAVY COMMANDER: In Florida, 10 individuals were charged with participating in a variety of schemes involving almost $14 million in fraudulent billing.  In one case, a defendant is accused of falsely representing himself as a retired Lieutenant Commander of the United States Navy Submarine Service. He allegedly posed as a Navy veteran to gain the trust and personal information from TRICARE beneficiaries, many of whom were members and veterans of the armed forces.
HEPATITIS INFECTIONS: In the District of Utah, a nurse practitioner was charged in connection with fraudulently obtaining a controlled substance, tampering with a consumer product, and infecting over seven people with Hepatitis C. 
DRUGS END UP ON STREET: In Michigan, 32 people face charges for their alleged roles in fraud, kickback schemes, money laundering and drug diversion involving approximately $218 million in false claims for services that were medically unnecessary or never rendered. In one case, nine defendants, including six doctors, were charged with prescribing medically unnecessary drugs, some of which were sold on the street.
MINNESOTA CASE: As part of the National Health Care Fraud Takedown, Minnesota Attorney General Lori Swanson filed a 10-count criminal complaint against a Brooklyn Center woman and her daughter for allegedly defrauding Medical Assistance of over $900,000 in connection with their home health care agency, Your Way Home Care, Inc. According to the charges, the women submitted claims for personal care assistant services not rendered, used care providers' identities to submit false claims without their permission, and paid unlawful kickbacks to induce recipients to become and remain clients of the agency.
Earlier this week, the attorney general charged the woman's cousin, Lillian Carletta Richardson, and six of her accomplices, in a $7.7 million criminal enterprise involving personal care services unlawfully billed to Medical Assistance. READ MORE: 7 women charged in $7 million Medical Assistance fraud
"While today is a historic day, the department's work is not finished. In fact, it is just beginning," Attorney General Jeff Sessions said in a statement. "We will continue to find, arrest, prosecute, convict, and incarcerate fraudsters and drug dealers wherever they are. We will use every tool we have to stop criminals from exploiting vulnerable people and stealing our hard-earned tax dollars. We are continuing to work hard to develop even more techniques to identify and prosecute wrongdoers. We are sending a clear message to criminals across the country: we will find you. We will bring you to justice. And, you will pay a very high price for what you have done."