Doctors alert consumers to laxative abuse dangers and 'warning signs' amid ongoing drug shortage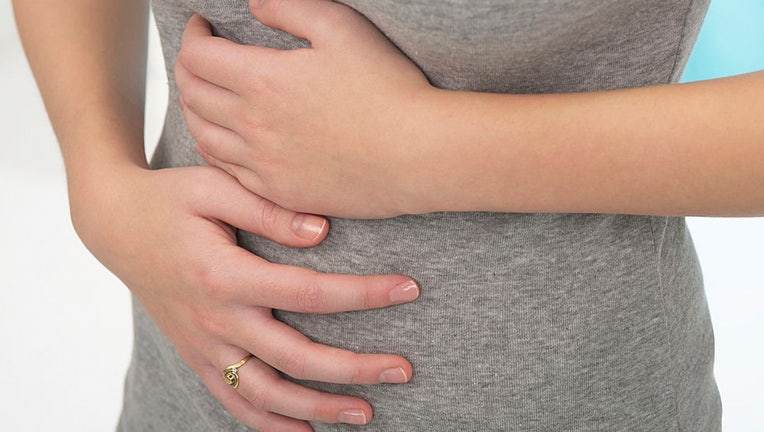 article
Amid soaring demand for laxatives, many brands are in short supply across the country.
This shortage of polyethylene glycol 3350 — the generic name for over-the-counter laxatives — has people scrambling for alternatives and doctors advising against using laxatives in excess.
Dr. Christine Meyer, a physician and value-based care consultant in Exton, Pennsylvania, confirmed to Fox News Digital that there is a current laxative shortage.
LAXATIVES TAKEN ON CONSISTENT BASIS COULD INCREASE DEMENTIA RISK, NEW STUDY FINDS
"Most specifically, Miralax and Dulcolax are getting harder and harder to find in local pharmacies and retailers," she said.
Dr. George Pavlou, a gastroenterologist at Gastroenterology Associates of New Jersey, told Fox News Digital that his patients have had difficulty finding "traditional stool softeners and laxatives."
Reasons for the laxative shortage
The growth of the aging population is a big contributing factor to the spike in demand, according to Meyer.
"Constipation tends to worsen as people get older, and as our population ages, the demand for these medications has likely increased," she said.
INCREASING DEMAND BLAMED FOR LAXATIVE SHORTAGE: 'LITERALLY RUNNING OUT'
A growing awareness of the importance of gut health could also be a contributing factor, Meyer said.
"Gut health is widely recognized as an important aspect of overall wellness," she said. "Younger people are becoming more aware that chronic constipation needs to be treated for better overall health."
The side effects of certain weight-loss medications could also lead more people to seek out laxatives, the doctor said.
"Many GLP-1 medications can cause constipation as a side effect," Meyer noted. "As these drugs are used more frequently, the side effect of constipation is being addressed using over-the-counter modalities."
And some people are using laxatives strictly for weight loss, the doctors agreed.
There has been "bad advice on social media to use these products to lose weight," said Pavlou.
TOILET TIME: IS YOUR MOBILE DEVICE AFFECTING HOW LONG YOU'RE IN THE BATHROOM? EXPERTS REVEAL HEALTH RISKS
The COVID-19 pandemic could have played a part, too, said Pavlou, as people's lives, routines, eating patterns and workouts were disrupted.
It's difficult to predict when the current shortage will resolve, Meyer said, as that will depend on drugmakers' ability to ramp up production.
Warning signs of laxative abuse
If someone is turning to laxatives multiple times a week or on an ongoing basis, this can be a warning sign of laxative abuse, according to family physician Dr. LaTasha Perkins, who practices at MedStar Georgetown University Hospital in Washington, D.C.
"If a person seems preoccupied with bowel movements or food intake, that can be another sign," she said in an interview with Fox News Digital. 
FILE - A public toilet sign is pictured at the beach. (Getty Images/Getty Images)
Large decreases in weight in a short time — decreases that are not connected to medical issues — may also be a warning sign that someone is abusing laxatives, the doctor noted.
"If someone isn't interested in eating in groups and wants to eat privately or is in the bathroom a lot, those can be signs of laxative abuse as well," Perkins said.
"Also watch for signs of dehydration. If they get lightheaded when standing up, that could be a red flag."
Risks of laxative abuse
One of the primary risks of laxative abuse is dehydration, said Perkins.
"Part of how laxatives work is they take excess water from your body and help give you a bowel movement, which can cause dehydration," the doctor said.
WEIGHT LOSS MEDICATIONS OZEMPIC AND WEGOVY: WHAT TO KNOW BEFORE YOU STOP TAKING THEM
"Pulling the excess water [out of the body] can also cause you to lose electrolytes like sodium and potassium, which you need for basic bodily functions," she went on. "You may also feel fatigued."
Those with chronic medical issues involving the heart could be at an even higher risk, Perkins added, because electrolytes are very important for cardiac function and laxative abuse can exacerbate those issues.
"It can also cause issues with blood-pressure control if you're dehydrated," she said.
People with diabetes can also be at risk if their use of laxatives creates issues with glucose control.
Above all, it is important to stay hydrated and absorb nutrients, the doctor said.
"When you abuse laxatives, you decrease the time your body can absorb those nutrients, which can also cause vitamin deficiencies."
STRESS MAY BE THE CULPRIT BEHIND CROHN'S DISEASE, STUDY FINDS
Abusing laxatives can have serious health consequences, including electrolyte imbalances, gastrointestinal issues and dependency, Meyer cautioned.
"If you suspect someone is abusing laxatives, encourage the person to seek help from a health care professional," she said.
Safer options for relief
To promote digestive health without laxatives, the first rule of thumb is to maintain proper hydration, Perkins told Fox News Digital.
"If you're not urinating every one to two hours, you probably aren't getting enough fluids," she said.
And not all beverages are created equal. Perkins emphasized the need to stick to hydrating fluids.
"Caffeinated beverages cause more frequent urination even if you're not properly hydrated," she said. "To move your bowels, you need water as the colon likes to use excess water to move the bowels."
IRRITABLE BOWEL SYNDROME MAY NOT BE ALL IN YOUR HEAD
It's also important to eat a proper, fiber-rich diet to keep your bowel movements normal, Perkins noted.
"Constipation is connected to digestion," she said. "Minimize foods that cause constipation, such as processed foods and sugary sodas."
"If you're feeling constipated, taking a look at how you eat and drink is a good place to start incorporating changes to find relief."
Meyer suggests increasing fiber intake by consuming more fruits, vegetables, whole grains and legumes.
Probiotic supplements can help relieve constipation for some individuals, the experts said, as they promote healthy gut flora.
CLICK HERE TO SIGN UP FOR OUR HEALTH NEWSLETTER
Another thing people don't always think about when it comes to constipation is exercise, according to Perkins. 
"When you finish exercising, your blood flow rushes back to help you move bowels and get rid of waste," she said. "Moving helps activate your gastrointestinal system, so if you're dealing with constipation, getting exercise is also a good idea."
Laxatives should not be used continuously — and they should not be relied upon as a weight-loss mechanism, Perkins warned. 
"If you are trying to lose weight, normal bowel movements matter, but focusing only on that is dangerous," she said. "You need to eat properly, hydrate and manage your stress. Weight loss is a lifestyle change, and there is no such thing as a quick fix."
She added, "Laxative use is definitely not the way — you can lose weight in a healthy way if you are mindful and patient."
It's always important to consult a health care professional before starting any new treatment for constipation or digestive issues, Meyer noted — especially if you have underlying health conditions or are taking other medications.
"If necessary, a doctor can provide a prescription medication to help with chronic constipation," she said. "They can provide personalized advice and recommendations based on your specific situation."
Fox News Digital reached out to the manufacturers of Dulcolax and Miralax for comment.