DNR: 10 percent of Minnesota's Grygla elk herd poached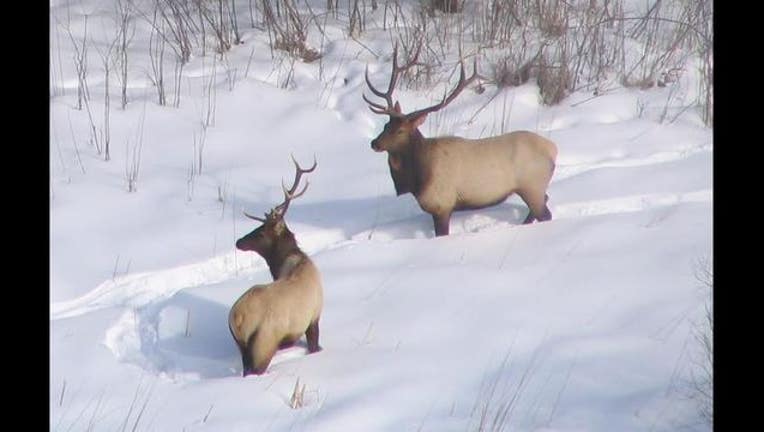 article
The DNR is seeking help identifying whoever is responsible for poaching two bull elk that were part of northwestern Minnesota's Grygla herd.
John Williams, DNR northwest region wildlife manager, tells Fox 9 the dead elk were found while the DNR was conducting its annual population survey late last month.
That survey found only 18 elk total in the Grygla herd -- less than half the number in that herd as recently as 2009.
Regarding the results of this year's population survey, Williams says, "any population of that small a number is a cause for concern."
Asked whether the elks might have been mistakenly shot by a deer hunter, Williams says that while that can't be ruled out, it's unlikely.
"It's rare for obvious reasons -- size and look differences," he says. "We found the carcasses largely intact. If it was done during the deer season back in November, I don't think we would've had much of a carcass left -- predators and other things would've taken care of it."
Williams adds that elk poaching isn't a problem the DNR usually has to deal with, though the suspicious death of another Grygla elk in the fall of 2013 remains unsolved as well.
"This takes everybody by surprise," Williams says. "It's very unexpected and unwelcome."
Due to declining populations, Grygla herd elks have been off limits for hunters since 2012.
According to the DNR, there are three distinct elk herds in northwestern Minnesota (including Grygla), which comprise the state's entire elk population.
Anybody with information about the poaching incidents is asked to call the the 24-hour toll-free Turn In Poachers hotline at 800-652-9093, or DNR enforcement supervisor Pat Znajda at 218-242-1383.