Deputy injured in head-on crash in Kandiyohi County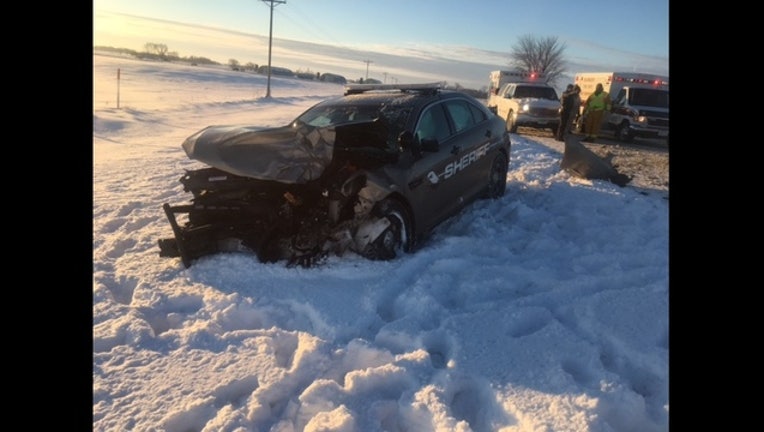 article
KANDIYOHI COUNTY, Minn. (KMSP) - A head-on crash involving a Kandiyohi County Sheriff's Office squad car sent one deputy to the hospital, according to the Kandiyohi County Sheriff's Office.
Around 8:09 a.m. on Thursday, two deputies were in a squad car heading northbound on Highway 71 near 150th Avenue SE, which is south of Willmar. The deputies were pulling onto the shoulder of the road to help a driver who went into the ditch.
While the squad car was pulling onto the shoulder, a vehicle coming southbound lost control on the icy roads and hit the deputies' car.
An ambulance took one deputy to Rice Memorial Hospital for treatment of minor injuries. The other deputy wasn't harmed.
In light of the crash, the sheriff's office is reminding drivers to slow down on the roads during wintry conditions.