Delta flight diverted back to MSP for couple fighting midair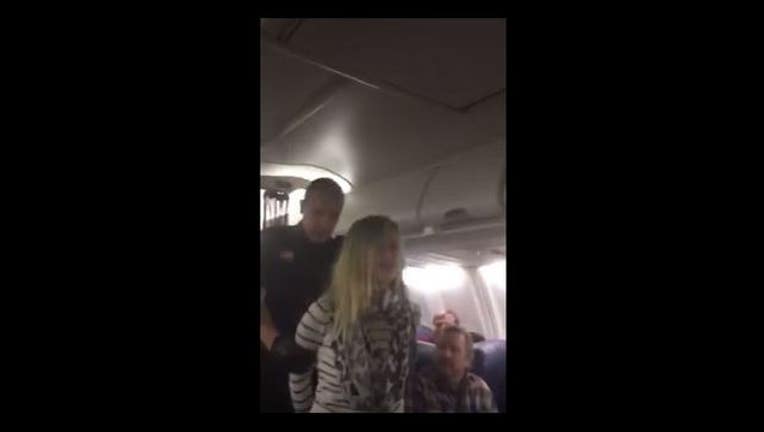 article
BLOOMINGTON, Minn. (KMSP) - A Delta flight from Minneapolis to Los Angeles was diverted back to the Minneapolis-St. Paul International Airport Wednesday night after a couple began fighting with the flight crew midair. 
The flight took off from MSP Airport at 6:20 p.m. and returned at 7:25 p.m. after the flight crew reported that a couple was being disruptive and not obeying their orders, Metropolitan Aiports Commission spokesperson Pat Hogan said. 
When the flight landed back at MSP, airport police officers boarded the plane and detained the couple. They are currently in custody and are still being questioned. 
Passengers report the plane has since taken off for Los Angeles. 
A passenger who captured a video of some of the incident said the woman got up shortly after take off to use the bathroom and the flight attendant told her to sit down. 
(Video courtesy of Patrick Whalen)
Airport police and the FBI are investigating the incident. Hogan says the FBI investigates anytime there is a jurisdictional issue, such as when an incident occurs while the plane is up in the air.