Daughter trapped in front-loading washer as it filled with water, mom writes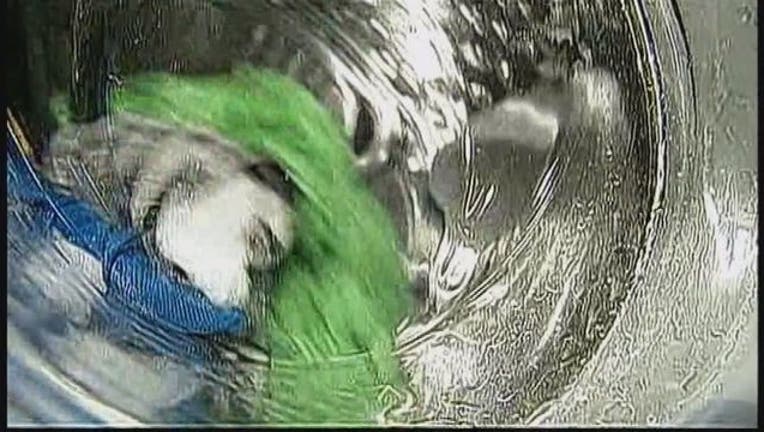 article
(WJBK) - A mother is using her horrifying experience as a lesson about child locks on washing machines.
In a Facebook post on July 11, Lindsey McIver shared the harrowing story of what happened to her family that fateful morning.
McIver says she and her husband had just purchased a new front-loading washing machine from Lowe's.
"We spent that evening installing it with the kids underfoot. We told them several times that they were not to touch it. They all replied 'OK,'" she wrote. 
But early Tuesday morning they were awoken their 4-year-old son, crying so hard he could barely speak. As McIver tried to understand what he was trying to say, she says her husband lept out of bed and flew downstairs.
"It was then that the realization hit. He had said: Kloe. Inside. Washer," she wrote.
They reached the laundry room to find their 3-year-old daughter Kloe locked inside the airtight washing machine. As the machine tumbled and filled with water, he little girl screamed -- but they couldn't hear her.
But McIver says fortunately they were able to stop the machine just in time, unlock the door and get Kloe out. With just a few small bumps on her head, she was fine.
"After going through all the "what if's" and "could have's" we know we are very blessed and God had mercy on our sweet daughter," McIver said. 
While she writes she knows there will be inevitable online mom-shaming regarding her story, McIver said it was too important to warn other parents of the potential dangers of the machine.
"I post this because I can honestly say we did not realize the danger of this machine. We are continually surprised at the new, inventive ways our kids come up with to try and die. And this was definitely a new one," she wrote.
She says because they had just gotten the machine and hadn't even used it to wash clothes, they had yet to check all the settings, but found a child lock feature that prevents the machine to start, but does not lock the door.
"It obviously took two curious kids to pull this off. I want to encourage anybody who has this type of front loading washing machine and small children, or even grandkids who visit, to lock the door with a child safety lock and always keep the child lock setting on," she said.
McIver concluded by saying while there were ways to prevent this from happening, accidents happen.
"We need to be open and honest about our mistakes to help one another keep our kids safe. And trust me, that mom is already beating herself up enough," she said.