Dallas Zoo: Timeline of suspicious events that police are investigating
DALLAS - A string of bizarre and possibly criminal incidents at the Dallas Zoo are making international headlines, with each one more puzzling than the last.
It's not uncommon for newborn animals at the zoo to be in the news, but the zoo itself is now in the spotlight.
It all started on January 13.
That's when a clouded leopard named Nova escaped its enclosure.
The zoo closed to the public and issued a Code Blue alert, meaning a non-dangerous animal was out of its enclosure.
While residents in surrounding areas were asked to be on the lookout for the 25-pound clouded leopard, it was eventually found later in the day close to its habitat on zoo property.
RELATED: Missing clouded leopard found safe at Dallas Zoo; criminal investigation ongoing
Police were called to investigate after zoo officials found that the enclosure had been intentionally cut.
That same day, investigators discovered a second fence had also been cut, this one for langur monkeys.
None escaped, and at that time, police said they did not know if there was a connection.
About a week later, a 35-year-old endangered vulture was found dead inside its habitat.
It was determined the cause of death was from a wound, possibly intentional and possibly suspicious.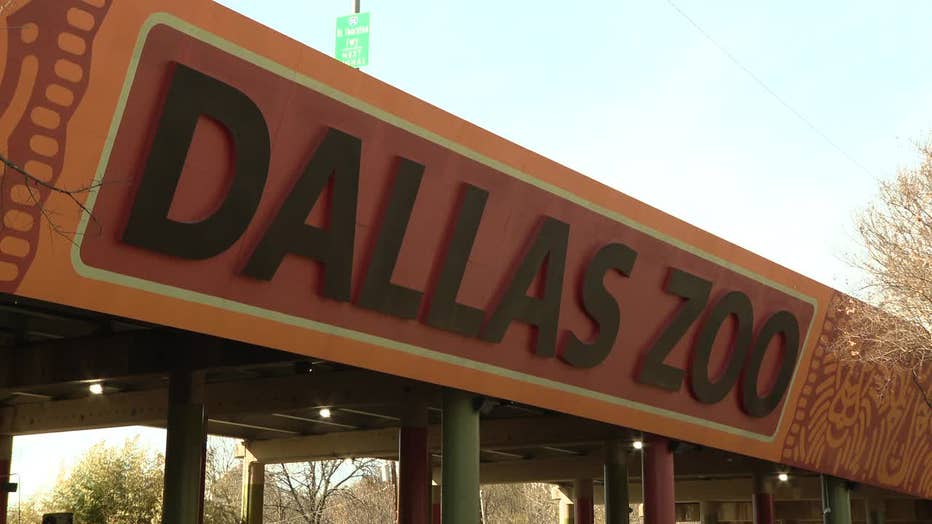 RELATED: Police investigating 'suspicious' death of vulture at Dallas Zoo
Just two days later, all eyes were on the Dallas Zoo again.
The zoo president announced a $10,000 reward for information leading to an arrest in the strange string of incidents.
He added that the zoo had increased security camera coverage and doubled overnight security on the ground.
But then, one week later, two of the zoo's emperor tamarin monkeys, Bella and Finn, went missing after their habitat was "intentionally compromised."
The next day, Dallas police release images of a man who they said they want to speak with about the missing monkeys.
Later than afternoon, police received a tip that the monkeys were at an abandoned house in Lancaster.
A search of that property revealed both monkeys in a closet.
RELATED: Missing Dallas Zoo monkeys found in abandoned Lancaster home
While the monkeys have been returned to the zoo, this mystery remains unsolved.
Zoo officials said the monkeys showed no signs of injury.
They also said the reward for information is being increased to $25,000.
Anyone with information about any of these incidents is asked to contact DPD.